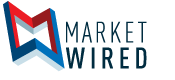 KBR to Acquire Honeywell's Government Services Provider, HTSI
/EINPresswire.com/ -- HOUSTON, TX--(Marketwired - August 12, 2016) - KBR, Inc. (NYSE: KBR) -
Strategic acquisition provides further expansion into complementary market segments for U.S. government agencies around the globe
Increases KBR's Government Services high-end technical, professional and mission support service offerings, in-line with previously announced strategy
Adds additional earnings power and positive cash flow in 2017
KBR, Inc. (NYSE: KBR) announced today it has entered into a definitive agreement to acquire Honeywell Technology Solutions, Inc. (HTSI), a leading professional, technical and mission support services organization providing an array of mission-critical services and customized solutions throughout the world primarily to U.S. government agencies.
HTSI is headquartered in Columbia, MD and has approximately 3,550 employees operating primarily in the U.S., the Middle East and Asia. Through its three business lines -- Space, Mission Support, and Security Solutions -- HTSI offers services throughout the satellite mission lifecycle, military equipment prepositioning and logistics services, and cyber security capabilities to protect customers' digital information and physical security. HTSI's primary customers include NASA, the U.S. Department of Defense, and the U.S. Intelligence community.
HTSI will be integrated into KBRwyle, a wholly owned subsidiary of KBR, to create a total capability government services organization that spans the spectrum of the life-cycle of aerospace and defense programs from research and development, through test and evaluation, to operations, maintenance, and field logistics. HTSI's specialized, technical expertise provides KBR with complete lifecycle service capabilities, including cyber security and IT capabilities. The addition of HTSI secures KBR's position as a leader in high end technical engineering and mission support, logistics and equipment maintenance, and provides access to new opportunities from aerospace logistics to core services for intelligence clients.
"This acquisition is in-line with our previously announced strategy to expand our government service offerings into higher end technical services that tend to carry increased margins and reduced levels of risk," said Stuart Bradie, President and CEO of KBR, Inc.
"Adding HTSI's highly specialized and differentiated offerings to KBR's government services portfolio grows our capabilities as well as our geographic footprint, and provides us access to new funding streams as well as an outstanding record of past performance. The inclusion of HTSI further diversifies KBR's offerings and provides more balance between the Engineering & Construction (E&C) segment of our business and the rest of KBR's business which is a combination of our Government Services (GS) and the Technology & Consulting (T&C) businesses. This balance provides KBR with a strong base load of high value, low-risk, more predictable and long-term earnings capabilities to balance the more cyclical E&C sector while expanding our ability to share resources between the segments," Bradie continued.
Bradie also added: "With HTSI, we create additional synergies between our businesses, specifically between the project and program management skills in E&C and GS providing further opportunity to transfer personnel between the two. Further, with the addition of HTSI, we continue to lower KBR's risk profile, with further opportunity for higher margin, cost-reimbursable work in GS."
The transaction is expected to be accretive to KBR's earnings per share in 2017. Annual estimated revenues for HTSI are approximately $600 million.
The transaction price to KBR is $266 million, after adjustments for approximately $34 million of acquired tax benefits, and subject to other customary adjustments, including for net working capital of HTSI. The transaction will initially be funded through KBR's existing line of credit facility.
The transaction has been unanimously approved by the KBR Board of Directors and is subject to certain regulatory approvals and customary closing conditions. The transaction is expected to close by the end of October 2016.
Transaction Discussion Webcast
KBR will hold a public webcast on Friday, August 12, at 8 a.m. Central Time (9 a.m. Eastern Time) to discuss the transaction. Individuals may find the presentation for the webcast on KBR's website under the Investor Relations section. The live webcast can also be accessed in the United States/Canada at 888-256-9154 and outside the U.S. at 913-312-0936 with the passcode 7298073. A replay of the webcast will be available on KBR's website for seven days after the call. Also, a replay may be accessed by telephone at 719.457.0820 or toll free at 888.203.1112, passcode: 7298073.
About KBR, Inc.
KBR, Inc. is a global technology, engineering, procurement and construction company serving the hydrocarbons and government services industries, employing approximately 25,800 people worldwide with customers in more than 80 countries and operations in 40 countries across three distinct global businesses:
Technology & Consulting, including proprietary technology in refining, ethylene, ammonia and fertilizers, and gasification; and niche consulting and know-how through subsidiaries Granherne, Energo and GVA
Engineering & Construction, including Offshore Oil & Gas; Onshore Oil & Gas; LNG/GTL; Refining; Petrochemicals; Chemicals; differentiated EPC, and Industrial Services
Government Services, incorporating KBRwyle, includes capabilities that span the full spectrum of government mission requirements including research and development, testing, engineering, logistics, deployed operations, and life-cycle sustainment.
KBR is proud to work with its customers across the globe to provide technology, value-added consulting services, integrated EPC delivery and Long Term Industrial Services to ensure consistent project delivery with predictable results. At KBR, we deliver.
Visit www.kbr.com
Forward-Looking Statement
The statements in this press release that are not historical statements, including statements regarding future financial performance, are forward-looking statements within the meaning of the federal securities laws. These statements are subject to numerous risks and uncertainties, many of which are beyond the company's control that could cause actual results to differ materially from the results expressed or implied by the statements. These risks and uncertainties include, but are not limited to: the outcome of and the publicity surrounding audits and investigations by domestic and foreign government agencies and legislative bodies; potential adverse proceedings by such agencies and potential adverse results and consequences from such proceedings; the scope and enforceability of the company's indemnities from its former parent; changes in capital spending by the company's customers; the company's ability to obtain contracts from existing and new customers and perform under those contracts; structural changes in the industries in which the company operates; escalating costs associated with and the performance of fixed-fee projects and the company's ability to control its cost under its contracts; claims negotiations and contract disputes with the company's customers; changes in the demand for or price of oil and/or natural gas; protection of intellectual property rights; compliance with environmental laws; changes in government regulations and regulatory requirements; compliance with laws related to income taxes; unsettled political conditions, war and the effects of terrorism; foreign operations and foreign exchange rates and controls; the development and installation of financial systems; increased competition for employees; the ability to successfully complete and integrate acquisitions; and operations of joint ventures, including joint ventures that are not controlled by the company.
KBR's most recently filed Annual Report on Form 10-K, any subsequent Form 10-Qs and 8-Ks, and other Securities and Exchange Commission filings discuss some of the important risk factors that KBR has identified that may affect the business, results of operations and financial condition. Except as required by law, KBR undertakes no obligation to revise or update publicly any forward-looking statements for any reason.
For further information, please contact:

Investors
Lynn Nazareth
Vice President, Investor Relations
713-753-5082
Investors@kbr.com

Media
Marit Babin Stout
Director, Global Communications & Government Relations
713-753-3800
Mediarelations@kbr.com