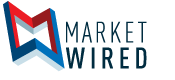 Flame Seal Products, Inc. Releases June 30, 2016 Results
/EINPresswire.com/ -- HOUSTON, TX -- (Marketwired) -- 08/11/16 -- FLAME SEAL PRODUCTS, INC. (OTC PINK: FLMP)
Another Quarterly Sales Record Achieved


Six Month Revenues Surpass Total Annual 2012 Revenues


Consistent Strong Sales Growth Trend in Place


Customer Orders Continue to Strengthen


FLAME SEAL PRODUCTS, INC. (OTC PINK: FLMP), a leading provider of Specialty Chemicals for the Passive Fire Protection Market, today issues the following update to its Stockholders.
From: Craig Keyser, CEO
Subject: June 30, 2016 Second Quarter and Six Months Results and Update
Another Record Sales Quarter
Revenues for the quarter ended June 30, 2016 were $868,343, a $230,799 increase or 36% over the comparable 2015 quarter and, sequentially, $176,084 or 25% higher than the March 31, 2016 record quarter. For the six months ending June 30, 2016, revenues totaled $1,560,602, an increase of $450,118 or 41% over 2015.
Craig Keyser states, "Flame Seal (FSP) continues to execute on plan. Business is building across a broadening base of customers worldwide as demand for and acceptance of FSP technology increases. Expansion of further testing and certification for new business is expected to reinforce this trend. Especially noteworthy is that 65% of our 2016 sales so far are from new products. Another noteworthy measure of FSP's progress is that just six months' of 2016 revenues exceed all of 2012's. The Flame Seal team continues to improve their efficiency and performance. We're excited about our prospects and the company we're building."
Operating Profit
The increase in sales yielded a $20,092 operating profit, non-GAAP (Generally Accepted Accounting Principles). GAAP results decreased earnings to $3,092 after a write-off of a non-recurring item. Net interest expense of $7,446 reduced results to a reported net loss of $4,355.
Gross Margins
During the second quarter of 2016 gross operating margins held steady at 51%. FSP views our current working capital constraints as temporary as increased sales will lead to higher cash flow and bulk raw material purchases translating to increased gross margins. "For the first time in FSP history we've booked over $1,000,000 in new orders dramatically improving our prospects for 2016 and beyond," said Craig Keyser.
Balance Sheet Status
FSP's balance sheet continued to improve this quarter as the current ratio remains strong at 3.21. Receivables remained healthy with daily sales outstanding (DSO) at 19 days. Receivables were reduced by $17,000 write-off of a joint venture which did not perform. Flame Seal has no outstanding litigation issues as of March 31, 2016 to note on its balance sheet. The improved balance sheet has facilitated the further pay-off of pre-2013 legacy liabilities of $127,500 in the last year with the $52,500 remainder due to be paid by yearend. "Though not a P & L item, these onerous, inherited costs have restricted our ramp up speed to higher sales and profitability. Putting this chapter behind us is a major accomplishment," stated Craig Keyser.
About Flame Seal
Flame Seal Products, Inc., manufacturer of the world's number one fire prevention technology, was founded in 1992 as a research and development company focused on the investigation and application of passive Fire Prevention Technologies. FLAME SEAL PRODUCTS, INC. (FLMP) began trading its common stock on March 27, 2000. Flame Seal Products, Inc. is also the Transfer Agent of record. The company offers a wide variety of Code Driven solutions for a number of diverse applications and industries, and has developed three passive fire prevention technologies which are the basis for the company's products. For more information, go to: http://flameseal.com. Financial information on Flame Seal is available on otcmarkets.com -- symbol FLMP -- in the "Filing and Disclosure" section.
Safe Harbor Statement
Certain statements in this release may be "forward-looking" statements as defined in the Private Securities Litigation Reform Act of 1995. Such statements are subject to numerous risks and uncertainties. Actual results may vary significantly from the results expressed or implied in such statements. Factors that could cause actual results to materially differ from forward-looking statements include, but are not limited to, the Company's ability to meet the terms and conditions required to obtain its project financing, risks and delays associated with product development, risk of market acceptance of new products, risk of technology or product obsolescence, competitive risks, reliance on development partners and the need for additional capital. Flame Seal takes no obligation to update or correct forward-looking statements, and also takes no obligation to update or correct information prepared by third parties that are not paid for by Flame Seal.
Investor Relations Contact:
Richard Kaneb
949-233-3229
richardkaneb@gmail.com
www.flameseal.com