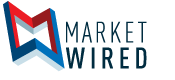 U-Vend Inks Multi-Year Licensing Agreement With Major League Baseball to Produce Branded Ice Cream and Self-Serve Kiosks
Company Expects Substantial Increase in North American Operations & Digital Advertising Rollout in 2016
/EINPresswire.com/ -- SANTA MONICA, CA -- (Marketwired) -- 08/10/16 -- U-Vend, Inc. (OTCQB: UVND) a consumer products and technology company that develops, distributes, and markets next-generation self-serve electronic kiosks and merchandisers with a digital advertising component, is pleased to announce today a multi-year licensing agreement with Major League Baseball (MLB) that will substantially increase its North American footprint through the sale of MLB Premium Ice Cream products.
Scheduled for availability later this year, consumers will be able to purchase baseball-modeled premium ice cream, each sold with an MLB team-branded collector bat, from select convenience and national retail stores across the U.S. The MLB Premium Ice Cream product will also be available at high-traffic, strategically-located, MLB-branded self-serve kiosks and merchandisers throughout the country.
The agreement will allow the Company not only to expand its current vending operations, but most importantly, allow it to engage 30 new, large-market territories with its next-generation vending and retail services that align with its long-standing strategy of premium, sports-branded product distribution.
The Company currently has over 130 traditional self-serve kiosk operations across Southern California and Las Vegas. In May, U-Vend reported an increase of over 135% in its core business sales as compared to the comparable quarter in 2015.
"The profile of our current business model provides U-Vend with excellent cash flow and solid recurring revenues," stated U-Vend CEO, Raymond Meyers. "Our long-term vision has always been to leverage a premium product across a variety of points-of-sale including retail, convenience store, gas station and other high-traffic operating facilities. The MLB partnership also affords us a significant opportunity to leverage certain digital technologies in ways we have always hoped to. We couldn't be more excited to be offering a great product in cooperation with Major League Baseball, a globally recognized brand, in a family-friendly way."
U-Vend also intends to integrate its digital advertising technology as each of its self-serve kiosks and merchandisers will possess built-in, digital video screens featuring MLB-approved advertising and promotions.
"This MLB partnership reflects a continued awareness of the importance of further engaging consumers at every level," added Meyers. "At over seven billion dollars in annual sales, the ice cream industry is a staple in the U.S. and Canadian food industries. Combining that with the national past time and next-generation digital rollout is a great way to expand our business."
ABOUT U-VEND, INC.
U-Vend, Inc., headquartered in Santa Monica, CA., and with offices in Oakville Ontario, Canada, Orange, CA and Las Vegas, NV., is a consumer products and automated retailing company specializing in the creation, marketing and sales of unique ice cream and related food products which are distributed to the retail markets utilizing various "next-generation" self-serve electronic kiosks throughout North America. The Company owns and operates kiosks and has partnered with numerous national consumer product companies to deliver new and innovative customer retail experiences in automated "frictionless" settings. For more information on U-Vend, visit www.u-vend.com or call (855) 55-UVEND.
Follow U-Vend on Twitter and Like U-Vend on Facebook
FORWARD LOOKING STATEMENTS
Certain statements contained in this news release regarding matters that are not historical facts may be forward-looking statements. Because such forward-looking statements include risks and uncertainties, actual results may differ materially from those expressed in or implied by such forward-looking statements. Factors that could cause actual results to differ materially include, but are not limited to, uncertainties pertaining to market acceptance for the Company's products and services, its ability to succeed in increasing revenues in the near term to attain profitable operations and generate sufficient cash flow from operations, the effect of new competitors in its markets, its integration of acquired businesses, and other risk factors identified from time to time in its filings with the Securities and Exchange Commission, including the Company's Annual Report on Form 10-K, Quarterly Reports on Form 10-Q and current reports on Form 8-K which are available at the SEC's website www.sec.gov. Other factors not currently anticipated may also materially and adversely affect U-Vend's results of operations, financial position, and cash flows. There can be no assurance that future results will meet expectations. While the Company believes that the forward-looking statements in this news release are reasonable, the reader should not place undue reliance on any forward-looking statement. In addition, these statements speak only as of the date made. The Company does not undertake, and expressly disclaims any obligation to update or alter any forward-looking statements, whether as a result of new information, future events or otherwise, except as required by applicable law.
Image Available: http://www2.marketwire.com/mw/frame_mw?attachid=3043055

For more information, contact:

U-Vend, Inc. Corporate Office
Tel: (855) 55-UVEND
Email: Email Contact

U-Vend, Inc. Investor Relations
Tel: (855) 55-UVEND, ext. 3
Email: Email Contact