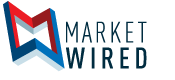 STW Resources Holding Corp. Files a Voluntary Petition Under Chapter 11 of the Bankruptcy Code
/EINPresswire.com/ -- MIDLAND, TX -- (Marketwired) -- 08/09/16 -- STW Resources Holding Corp. (OTCQB: STWS), a water treatment and service company, today announced that it has elected to file a voluntary petition under Chapter 11 of the Bankruptcy Code in the U.S. Bankruptcy Court for the Northern District of Texas.
"We believe this decision is in the best interests of the creditors and shareholders," said Alan Murphy, president and chief executive officer, STW Resources Holding Corp. "The protections afforded by Chapter 11 provide for an orderly process and additional time that enables us to pursue the strategic and financial alternatives that are in process. The filing minimizes the impact from the recent demand by our current creditors. Through this process, and under the supervision of the bankruptcy court, we expect to be able to formulate a plan which will generate the maximum possible return for all parties involved. STW intends to continue to work with all classes of creditors to manage and operate its business under the jurisdiction of the Bankruptcy Court and in accordance with the applicable provisions of the Bankruptcy Code. The Company is working with investors and creditors to review financial and strategic alternatives with the goal of repayment of all claims and maximization of stockholder value. Potential alternatives to be explored further and evaluated during the review process may include raising additional capital, a strategic collaboration with one or more parties, or the sale or divestiture of some operating companies. We anticipate that a committee of creditors will be formed, again under the supervision of the Bankruptcy Court, to assist in the reorganization process.
About STW Resources Holding Corp.
STW Resources Holding Corp. (OTCQB: STWS) is a quality provider of water reclamation and processing management services, and provides total water solutions and provides its Customers with "out-of-the-box" design solutions to meet customer's water needs. STW Resources Holding Corp. has capabilities to provide complete oversight of various water and wastewater projects with primary focus on engineering, regulatory permitting including Public Water Systems (PWS), Discharge permits, Pilot exception and Pilot Study, equipment design & treatment process design, manufacturing & installation and full scale Commissioning and training for all types of oil & gas, industrial and municipal water and wastewater markets throughout the State of Texas.
www.stwresources.com
@STWRESOURCES
https://www.facebook.com/STWRESOURCES
Forward-Looking Statements
This news release contains forward-looking statements about our business, or financial condition and prospects that reflect our assumptions and beliefs based on information currently available. We can give no assurance that the expectations indicated by such forward-looking statements will be realized. There may be other risks and circumstances that we are unable to predict. When used in this news release, words such as "believes," "expects," "intends," "plans," "anticipates," "estimates" and similar expressions are intended to identify forward-looking statements, although there may be certain forward-looking statements not accompanied by such expressions. Investors should not place undue reliance on these forward-looking statements, which speak only as of the date of this press release. The company's actual results could differ materially from those anticipated in these forward-looking statements as a result of a variety of factors, including risks discussed in the company's periodic reports that are filed with the Securities and Exchange Commission and available on its website (www.sec.gov). All forward-looking statements attributable to the Company or to persons acting on its behalf are expressly qualified in their entirety by these factors other than as required under the securities laws. The Company does not assume a duty to update these forward-looking statements.
Contacts:
STW Resources Holding Corp.
Investor Relations
info@stwresources.com
5307 E. Mockingbird Lane
5th FL
Dallas, TX 75206
Phone: 972-736-4030