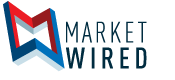 Camping World to Host Third New Product Vendor Summit September 27-28, Bowling Green, KY
Event Allows Vendors to Introduce Their Products and Learn How to Get Onto the Retailer's Shelves
/EINPresswire.com/ -- LINCOLNSHIRE, IL -- (Marketwired) -- 08/09/16 -- Camping World, the nation's largest RV and outdoor retailer, and Good Sam, the world's largest RV owners' organization, today announced its third New Product Vendor Summit. The Summit offers vendors and suppliers of innovative and new products to the RV and outdoor lifestyle market the opportunity to present their products to Camping World's team of merchandise buyers and for their products to be selected to be offered across Camping World's 120 retail stores and sold nationwide on CampingWorld.com.
"The objective of our annual summit is to create an efficient environment for vendors and suppliers to meet and communicate with our buyers," said Marcus Lemonis, CEO and Chairman of Camping World and Good Sam and host of CNBC's The Profit. "As we continue to grow our company throughout the United States, we are also growing our product offering and increasing our focus on finding fantastic innovative products that our customers will love."
Held at Holiday Inn University Plaza, Bowling Green, Kentucky, the event will run from September 27-28 and will explore many of the trends and new product opportunities being offered by established and emerging vendors. The two-day event is free and open to all vendors, suppliers and manufacturers that have registered to attend the Vendor Summit. More information, including the event agenda, is available here.
"Our goal is to always keep up with the changing trends and offer the best RV and outdoor camping products to our customer base," states John A. Sirpilla, Chief Business Development Officer for Camping World and Good Sam. "So if you think you have what it takes to be the next Camping World vendor, come prepared to promote your product to our buyers with a 30-minute pitch."
Space is limited and available by appointment only. Those interested in attending are asked to register in advance by submitting their contact, company and product information here.
About Camping World
In 2016, Camping World marks 50 years of offering specialized products, expert advice and great service to recreational vehicle owners and campers across North America. From our founding in 1966, we've grown from a single store in Bowling Green, Kentucky to the nation's number one retailer of RVs, RV accessories and RV-related services, with 120 SuperCenters nationwide, a state-of-the-art call center and an award-winning website. Over the last half century, Camping World has become the premier one-stop-shop for everything RVers need to enjoy living and traveling in their RVs, as well as a vital source of products and services to help RV owners maintain and protect their investment. Along with over 10,000 RV parts and accessories, we also offer a full selection of new and used RVs for sale; RV and tow vehicle service and maintenance; collision centers; RV Spa detail and refurbishment centers; technical advice from knowledgeable experts, and hard-to-find parts.
About Marcus Lemonis
Marcus Lemonis is an entrepreneur, investor, television personality, and chairman and CEO of Marcus Lemonis LLC as well as Camping World and Good Sam Enterprises. Camping World is the nation's largest RV and outdoor retailer, and Good Sam is the world's largest RV owner's organization. Visit http://www.campingworld.com.
Lemonis is known as the "business turnaround king" and host of CNBC's prime time reality series, The Profit, in which he lends his expertise to struggling small businesses around the country and judges businesses based on a "Three P" principle: People, Process, and Product. The Profit returns on Tuesday, August 23rd at 10pm ET/PT on CNBC.
More about Marcus Lemonis can be found at http://www.marcuslemonis.com, Facebook https://www.facebook.com/marcus.lemonis and Twitter @MarcusLemonis
Contact:

Karen L. Porter
Director of Corp. Communications & Media Relations
Camping World -- Good Sam
Email Contact