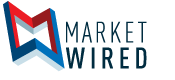 AVX Announces the 6411 Series PCI Express(R) M.2 Connectors From Kyocera Connector Products
Designed to Support Multiple Functions With High-Speed Signal Integrity on a Single Card, 6411 Series Connectors Effectively Contribute to Thinner & Lighter Notebook & Mobile Computers, & Can Also Prove Useful in a Variety of Automotive, Engineering, & Manufacturing Applications
/EINPresswire.com/ -- FOUNTAIN INN, SC--(Marketwired - August 08, 2016) - AVX Corporation (NYSE: AVX), a leading manufacturer of passive components and interconnect solutions, and the only authorized supplier of Kyocera Electronic Devices to the Americas and Europe, announces the 6411 Series PCI Express® M.2 connectors from Kyocera Connector Products®. Compatible with the new M.2 specification developed by the Peripheral Component Interconnect Special Interest Group (PCI-SIG), 6411 Series PCI Express connectors support multiple functions with high-speed signal integrity on a single card, effectively contributing to thinner and lighter notebook and mobile computers, including Ultrabook™ and tablet PCs.
Designed to support high-speed, high-integrity PCIe Gen 3, USB 3.0, and SATA 3.0 signal transmissions for Wi-Fi, Bluetooth®, solid state drive (SSDs), global navigation satellite system (GNSS), near field communication (NFC), wireless gigabit (WiGig), and 2G, 3G, and 4G wireless wide area network (WWAN) applications, the 6411 Series multifunction card connectors can achieve signal speeds up to 8Gbps, and improve efficiency by allowing angled insertion and removal from 0° to 15° relative to the PCB.
"Conventionally, individual modules and connectors have been required to enhance the function of each wireless application, like Wi-Fi or Bluetooth. With the new PCI Express M.2 specification, though, multiple modules can utilize the same slot designed for each key, which saves a significant amount of board space, and helps designers satisfy demands for smaller, lighter, and thinner connected electronics," said Nick Bogovich, product marketing and systems manager for Kyocera Connector Products at AVX. "Further, in addition to PCs, the space-savings and signal integrity that the 6411 Series connectors provide will enable their use in a variety of automotive, engineering, and manufacturing applications that can benefit from the ability to update or otherwise modify internal computer software by simply plugging into the card edge connector."
Featuring a 0.5mm pitch and 67 dual-location copper alloy pin contacts, each rated for 0.4A and 50V, 6411 Series PCI Express M.2 connectors are available with 12 keying options (A - H and J - M), and in both single-and double-sides modules with various heights: the M1.8 midplane connector with an extremely low 1.8mm maximum mounted height, the H2.3 single-sided connector with a maximum height of 2.3mm, and the H3.2 double-sided connector with a maximum height of 3.2mm. RoHS compliant and halogen-free, the series is rated for 60 mating cycles and operating temperatures spanning -40°C to +80°C, and is capable of withstanding up to 285G shock. 6411 Series connectors are shipped on tape and reel in quantities of 800 or 1,000, and lead-time for the series is 12 weeks.
For more information about AVX's 6411 Series PCI Express M.2 connectors by Kyocera Connector Products, please visit http://www.avx.com/products/connectors/specialty/6411-series-pcie-m-2/. There, you can access the product datasheet, Kyocera Connectors Guide, part number information, Quick Facts, and instruction manuals, as well as request a sample. For all other inquiries, please visit www.avx.com, email ked@avx.com, call 864-967-2150, or write to One AVX Boulevard, Fountain Inn, S.C. 29644.
About AVX
AVX Corporation is a leading international manufacturer and supplier of electronic passive components and interconnect solutions with 20 manufacturing and warehouse facilities in 11 countries around the world. AVX offers a broad range of devices including capacitors, resistors, filters, timing and circuit protection devices, and connectors. The company is publicly traded on the New York Stock Exchange (NYSE: AVX).
A member of the Kyocera Group since 1990, AVX is also the only company authorized to supply Kyocera's electronic devices to the Americas and Europe. Established in 1959 and based in Kyoto, Japan, Kyocera Corporation is a leading international supplier of connectors, capacitors, ceramic resonators, surface acoustic wave (SAW) filters and duplexers, and crystal oscillators and timing devices.
Image Available: http://www.marketwire.com/library/MwGo/2016/8/5/11G109488/Images/AVX025_6411_Series_Connectors_PR-36cee77a54008a4990557d06e9f0e869.jpg
For more information, contact:
Nick Bogovich
Product Marketing & Systems Manager
AVX
864-967-2150
ked@avx.com

Christine Stieglitz
PR Executive
BtB Marketing
919-872-8172
christine.stieglitz@btbmarketing.com