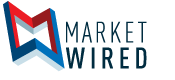 HealthiNation Introduces New Facebook Live Fitness & Food Shows Today
/EINPresswire.com/ -- NEW YORK, NY -- (Marketwired) -- 08/03/16 -- HealthiNation, the leading producer of original health, food and fitness videos announced today the introduction of three shows for Facebook Live, bringing its award-winning broadcast TV quality shows to potentially one billion plus Facebook users. Beginning today at 5:45pm EDT, HealthiNation will feature popular fitness trainer Rob Sulaver (Bandana Training) with a one hour heart-pumping workout (including user Q&A during the workouts) on Facebook.
On Monday, August 8th, HealthiNation will debut the energetic and inspiring fitness trainer, Holly Rilinger, known for her KICKSTART WORKOUT series on HealthiNation another workout series, LIFTED. Following these two fitness workouts, HealthiNation shows another side to its popular programming with Facebook LIVE shows focused on food, nutrition and general health.
"We're excited to launch these HealthiNation health, food and fitness shows on Facebook Live with these talented hosts and engage the Facebook audience in a unique and fun way," said Brendan Anderer, Executive Producer and Chief Programming Officer. "HealthiNation is focused on delivering the most informative and compelling video content towards living a healthy and active lifestyle and now this LIVE component on Facebook will allow us to try new things and experiment with our users."
HealthiNation has produced over 2,000 videos that are reviewed by multiple physicians for accuracy and medical standards. HealthiNation is the only health video site accredited as a Health Content Provider by URAC.
"These Facebook Live programs in fitness and nutrition are just the beginning. HealthiNation will tap its stable of medical experts to create new programs to answer the trending health questions with the credibility and trust through its on-demand offerings. The LIVE format will help us speed new information to our audience, and gather feedback from our viewers in real time," said Dr.Preeti Parikh, HealthiNation's Chief Medical Editor.
David Spector
212-633-0007
Email Contact