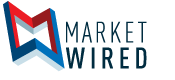 George J. Coates Purchases a Further 279,549,056 Shares of Common Stock From Coates International, Ltd.
/EINPresswire.com/ -- WALL TOWNSHIP, NJ -- (Marketwired) -- 08/03/16 -- Coates International, Ltd. (OTC PINK: COTE) (the "Company") is pleased to announce that Mr. George J. Coates has purchased a further 279,549,056 shares of common stock from Coates International, Ltd.
Company President and CEO, Mr. George J. Coates, comments: "The price of our Company shares is at an all-time low range. So I am taking advantage of this opportunity. I am optimistic about the potential for our Company and our business plan. The demand for the Coates CSRV 'green' engines and power generators is expected to increase from transactions we are currently moving towards closing."
There can be no assurance that the Company will be successful in any of its endeavors.
Safe Harbor Statement:
This press release contains forward-looking statements that are made pursuant to the safe harbor provisions of the Private Securities Litigation Reform Act of 1995. Please see our filings with the Securities and Exchange Commission. Our public filings with the SEC may be viewed and printed on the website maintained by the SEC at http://www.sec.gov.
Contact Information:

Coates International, Ltd.
Phone: 732-449-7717
Fax: 732-449-0764
www.coatesengine.com
www.mostadvancedengine.com