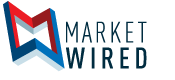 Chieftain Updates Status of Forbearance Agreement and Strategic Review
/EINPresswire.com/ -- TORONTO, ONTARIO -- (Marketwired) -- 08/02/16 -- On May 10, 2016, Chieftain Metals Corp. (TSX VENTURE: CFB), ("Chieftain" or the "Corporation"), its wholly owned subsidiary, Chieftain Metals Inc. and an investment fund advised by West Face Capital Inc. ("West Face") entered into a Forbearance Agreement pursuant to which West Face agreed not to exercise its rights under its security that became enforceable on March 31, 2016 until August 2, 2016. Chieftain is continuing to explore alternatives as to the best way forward to maximize value for all stakeholders.
Chieftain is pleased to report that the strategic review process is well underway and that responses to date have been encouraging from providers of the various components of the project financing structure. The objective of the strategic review is to unlock value for all stakeholders by pursuing alternatives including project financing, entering into a joint venture with a suitable project partner, sale of a project interest or other project investment. The Tulsequah project is a construction ready, permitted, high grade, polymetallic project with one of the lowest operating costs and camp scale exploration potential.
About Chieftain
Chieftain Metals Corp. is a public holding company, whose principal business is the acquisition, exploration and development of mineral properties. Chieftain's business has focused on the development of the Tulsequah Chief deposit located in north-western British Columbia, Canada. Chieftain's properties consist of 65 mineral claims and Crown-grants covering approximately 32,722 hectares including two previously producing mines.
About West Face Capital Inc.
West Face Capital is one of Canada's leading alternative investment managers. West Face Capital is active in a wide range of strategies, including providing bespoke capital solutions to companies with unique opportunities. West Face Capital's capabilities are underpinned by a seasoned multi-disciplinary investment team, proprietary origination channels and deep sector expertise, both domestically and internationally.
Cautionary Statement Regarding Forward-Looking Information
This press release contains forward-looking information. All statements, other than statements of historical fact, are forward-looking and can be identified by the use of future-oriented words and phrases including without limitation "may", "will", "could", "subject to", "expects" and variations and negatives thereof. Forward-looking information contained in this document is based on the opinions and estimates of management as well as certain assumptions considered by management to be reasonable and which are made as at the date the information is given. Readers should be cautioned that forward-looking information is subject to a variety of risks and uncertainties and other factors that could cause actual events or results to differ materially from those projected in the forward-looking information. Readers are cautioned to not place undue reliance on forward-looking information because it is possible that predictions, forecasts, projections and other forms of forward-looking information will not be achieved by Chieftain. The forward-looking information contained herein is made as of the date hereof and Chieftain assumes no responsibility to update or revise it to reflect new events or circumstances, except as required by law.
Neither TSX Venture Exchange nor its Regulation Services Provider (as that term is defined in the policies of the TSX Venture Exchange) accepts responsibility for the adequacy or accuracy of this release.
Shares outstanding; 16,751,875
Contacts:
Chieftain Metals Corp.
Victor Wyprysky
President & CEO
(416) 479-5410
vw@chieftainmetals.com