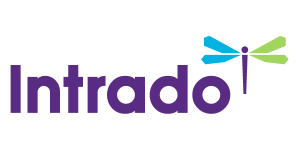 Notice to Clients of Andrew Yocum and Morgan Stanley: The Securities Arbitration Law Firm of Klayman & Toskes, P.A. has Commenced an Investigation in Light of Recent Regulatory Action Barring Andrew Yocum from Acting as a Broker
/EIN News/ -- BOCA RATON, Fla., Aug. 02, 2016 (GLOBE NEWSWIRE) -- The Securities Arbitration Law Firm of Klayman & Toskes, P.A. ("K&T"), www.nasd-law.com, has commenced an investigation in light of recent regulatory action barring Andrew Yocum ("Yocum") from acting as a broker or otherwise associating with firms that sell securities to the public.

The Financial Industry Regulatory Authority ("FINRA") recently barred Yocum from the securities industry after he failed to respond to a FINRA investigation.  (FINRA No.  2015048065701). FINRA sanctioned Yocum after he refused to appear for on-the-record testimony in connection with an investigation into whether he effected unauthorized transactions, exercised discretion without written authorization, and recommended unsuitable concentrated purchases of energy sector securities to senior investors. 
Numerous customer complaints were made against Yocum while employed at Morgan Stanley.  Several of these complaints included over-concentrating customer accounts in energy, oil and gas related securities as well as recommending unsuitable investments to Morgan Stanley customers.  Investment firms are required to supervise their brokers and financial advisors to ensure that they are compliant with FINRA rules.  FINRA sales practice rules related to potential violations may include misrepresentations and omissions of material facts, conflicts of interest, unsuitable investment advice, securities concentration, or failure to supervise its financial advisors.
The sole purpose of this release is to investigate potential sales practices violations and financial misconduct of Yocum, Morgan Stanley, or any of its brokers in connection with unsuitable recommendations to concentrate customer accounts in energy, oil or gas related securities.  Current and former customers of Morgan Stanley or Yocum who have information relating to the manner in which the firm represented these financial products are encouraged to contact Lawrence Klayman, Esq. or Raymond Gentile, Esq. of Klayman & Toskes at (888) 997-9956, or visit our website at www.nasd-law.com.
About Klayman & Toskes, P.A.
K&T is a leading national securities law firm which practices exclusively in the field of securities arbitration and litigation, on behalf of retail and institutional investors throughout the world in large and complex securities matters. The firm represents high net-worth, ultra-high-net-worth, and institutional investors, such as non-profit organizations, unions, public and multi-employer pension funds. K&T has office locations in California, Florida, New York and Puerto Rico.
Destination: http://nasd-law.com/notice-to-clients-of-andrew-yocum-and-morgan-stanley-the-securities-arbitration-law-firm-of-klayman-toskes-p-a-has-commenced-an-investigation-in-light-of-recent-regulatory-action-barring-andrew-y/
Contacts
Klayman & Toskes, P.A.
Lawrence L. Klayman, Esq.
Raymond Gentile, Esq.
(888)-997-9956
www.nasd-law.com