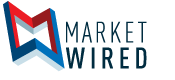 Media Advisory: Member of Parliament Julie Dabrusin to Mark the Start of the Canada 150 Countdown
/EINPresswire.com/ -- TORONTO, ONTARIO -- (Marketwired) -- 08/02/16 -- On behalf of the Honourable Melanie Joly, Minister of Canadian Heritage, Julie Dabrusin, Member of Parliament (Toronto-Danforth), will be in Toronto on Thursday to announce the start of the 150-day countdown to year-long celebrations of Canada's 150th anniversary of Confederation, in 2017. Just before the matinee performance of Dusk Dances in Withrow Park, she will inform Canadians of a series of activities that will be held over the next 150 days to build excitement and showcase Canada 150 celebration activities in all parts of the country.
Please note that all details are subject to change. All times are local.
The details are as follows:


DATE:
Thursday, August 4, 2016

TIME:
2:00 p.m.

PLACE:
Dusk Dances matinee performance
Withrow Park (northeast entrance)
725 Logan Avenue
Toronto, Ontario


Stay Connected
Follow us on Twitter, Facebook and Instagram.
Contacts:
Pierre-Olivier Herbert
Press Secretary
Office of the Minister of Canadian Heritage
819-997-7788

Media Relations
Canadian Heritage
819-994-9101
1-866-569-6155
PCH.media-media.PCH@Canada.ca