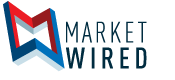 Samsung Unveils the New Galaxy Note7; More at B&H Photo
Mobile News: New Phablet Debuted at Samsung's 2016 Unpacked Event
/EINPresswire.com/ -- NEW YORK, NY--(Marketwired - August 02, 2016) - Samsung debuted the latest iteration of its Galaxy-brand smartphone today, the Galaxy Note7. The reveal confirms significant upgrades to the camera setup, S Pen, processing chipset, storage features, and overall design.
As with this year's Galaxy S7 edge, the Note 7 will feature a dual-curved QHD Super AMOLED display, though with the series signature screen size: 5.7". The phablet will also utilize Samsung's new Always-On Display, which continuously displays time, date, and notification data even when the device is asleep. In addition to these features, the Note 7 will support HDR video playback, making it one of the first smartphones ever to do so.
Samsung Galaxy Note7 64GB Smartphone
http://www.bhphotovideo.com/c/product/1269582-REG/samsung_n930_blue_galaxy_note_7_64gb.html
Samsung has enhanced the Note 7's camera array, as well. It now features a 12MP rear shooter, with dual-pixel technology that Samsung promises will allow you to shoot more detailed photos, even in low-light conditions. A 5MP selfie camera is also on board.
Two features that were brought back in this year's Galaxy S variants also make their triumphant return in the Note 7: IP68-rated waterproof and dustproof protection, and a microSD card slot that allows users to add up to 256GB of memory to their base storage of 64GB. Battery life has also been greatly improved for the Note 7. Now sporting a muscular 3500mAh battery, the Note 7 should have enough power to sustain its impressive performance for countless hours.
In addition to this impressive list of features, Samsung also announced that the Note 7 would incorporate its new iris scanning technology. The built-in iris scanner promises to add an extra layer of security to the Note 7 by converting users' iris scan into a digital signal only they can use.
Samsung also overhauled the Note 7's S Pen. The tip thickness was cut in half -- down to 0.7mm -- and like the Galaxy Note 7 itself, the S Pen is now both water- and dust-resistant. Responsiveness has been refined, and a new suite of functionality was created specifically for the S Pen, including text translation and GIF creation.
All these features -- combined with a new chipset, the latest version of Android OS, and a suite of compatible accessories -- mean that the new Note 7 could very well be Samsung's strongest phablet showing yet.
Samsung Galaxy Note 7 Smartphone
http://www.bhphotovideo.com/c/product/1269582-REG/samsung_n930_blue_galaxy_note_7_64gb.html
GSM / 4G LTE Capable
International Variant/US Compatible LTE
f/1.7 12MP Rear + 5MP Front Cameras
Exynos 8893 Octa-Core Chipset
64GB Storage Capacity and 4GB of RAM
microSDXC Expansion up to 256GB
5.7" Super AMOLED Display
Quad HD 2560 x 1440 Native Resolution
IP68 Water-Resistant Construction
Android Marshmallow 6.0
B&H Photo is an authorized Samsung dealer, with the most up-to-date Samsung product information, product pricing and promotional offers.
Follow B&H on Social Media:
https://www.bhphotovideo.com/find/socialLanding.jsp
https://www.facebook.com/bhphoto/
https://twitter.com/BHPhotoVideo
https://plus.google.com/+BandH
https://www.instagram.com/bhphoto/
Apple iTunes
https://itunes.apple.com/us/app/b-h-photo-video-pro-audio/id390928219?mt=8
B&H Google App
https://play.google.com/store/apps/details?id=com.bhphoto&hl=en
About B&H Photo Video
As the world's largest source of photography, video, audio, and the latest trending technologies, including drones, virtual reality, and 3D Printers, B&H Photo Video is known worldwide for its attentive, knowledgeable sales force, excellent customer service, and fast, reliable shipping. Visitors to the website can access a variety of enlightening articles and educational videos. B&H has been satisfying customers worldwide for over 40 years.
Latest Trending Technologies
Virtual Reality: http://www.bhphotovideo.com/c/browse/360-spherical-virtual-reality-production/ci/29185/N/3705627361
Drones: http://www.bhphotovideo.com/c/browse/aerial-imaging/ci/27989/N/3765401970
Gaming Gear: http://www.bhphotovideo.com/c/buy/xbox-360/ci/26268/N/3838122491
Customers making purchases on the B&H website can now make a split payment with multiple credit cards, a useful feature for those with limited credit on their individual cards. Previously, this method of payment was only available to customers when purchasing by phone or in store.
Many items can now be ordered online and picked up at our NYC Superstore. Add any qualifying items to your shopping cart and select STORE PICKUP. You will then have an opportunity to indicate who will be making the pickup, if it is someone other than yourself. You'll receive an email (up to 45 minutes) after completing your order, indicating that your order is ready for pickup at the B&H SuperStore.
The B&H YouTube Channel has an unmatched wealth of educational photographic content. Our entertaining and informative videos feature product overviews from our in-house specialists, as well as photography industry experts. You can even view the B&H Event Space presentations from many of the world's foremost photographers and interviews with some of photography's most dynamic characters. Tap into this exciting resource by subscribing to the B&H YouTube Channel here. In addition to these videos, the B&H Explora blog presents new product announcements, gear reviews, helpful guides, and tech news written by product experts and industry professionals.
When you're in Manhattan, take a tour of the B&H Photo SuperStore, located at 420 Ninth Avenue. The expo continues all year round in the camera kiosks at B&H. Featuring the newest cameras, the kiosks are manned by manufacturer representatives, who are there to guide you and demonstrate the latest photographic technology. With hundreds of products on display, the B&H Photo electronics store is the place to test-drive and compare all the latest technology gear.
Image Available: http://www.marketwire.com/library/MwGo/2016/8/2/11G109063/Images/Samsung_Galaxy_Note_7-7080e0961ce68cc99ae67ff6baf3e96a.jpg
Image Available: http://www.marketwire.com/library/MwGo/2016/8/2/11G109063/Images/Samsung_Galaxy_Note_7_Blue-e37943497eb49bea9aa31980e5c07f34.jpg
Image Available: http://www.marketwire.com/library/MwGo/2016/8/2/11G109063/Images/Samsung_Galaxy_Note_7_IRIS-c9df38d1ba44933e8ac916abd1eebaf7.jpg
Embedded Video Available: http://www.youtube.com/watch?v=a0a6Y9JvPqo
Michael Smith
B&H Photo Video
212-615-8820
http://www.bhphotovideo.com/