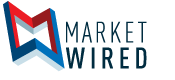 SmartREIT Announces PWC as Lead Tenant in Its New Class-A Office Tower at Vaughan Metropolitan Centre
/EINPresswire.com/ -- TORONTO, ONTARIO -- (Marketwired) -- 08/02/16 -- Smart Real Estate Investment Trust (TSX: SRU.UN) and Mitchell Goldhar today announced plans for a new Class-A office tower in the Vaughan Metropolitan Centre ("VMC") with professional services firm PwC Canada as the lead tenant. VMC is the new downtown of Vaughan at Highway 400 and Highway 7, a planning area envisioning 40 million square feet of density around new mass transit, including a subway station connected directly to downtown Toronto. The PwC tower will be adjacent to the 360,000 square foot KPMG office tower opening this October. The 220,000 square foot mixed use office tower will be located in the heart of the VMC with access to the new VMC subway station. A new VIVA rapidway and York Regional Transit main bus station will also be located next to the new subway station as critical pieces of transportation infrastructure in this budding downtown. The building will also be home to a new 100,000 square foot flagship YMCA with child care, fitness and aquatic facilities plus a 20,000 square foot City of Vaughan library and studio space, to complement the growing workforce and residents.
"We are honoured to welcome PwC Canada to the largest urban mixed-use development in Canada," said Huw Thomas, CEO of SmartREIT. "Having office locations that are downtown, easily accessible and contribute to an overall better quality of life are very important to both employers and employees."
SmartREIT owns 53 acres of developable land around the new subway station in a 50/50 joint venture with Mr. Goldhar, and together plan to develop approximately 8.0 million to 10.0 million square feet of commercial, residential and retail space. The joint venture is developing its lands as part of a 100-acre master planned development, with the remainder of the land owned by Mr. Goldhar in partnership with others. This 100-acre master plan around the new subway station is expected to comprise approximately 17 million square feet of mixed use space and a 9 acre park. The VMC subway stop, the most northerly in the GTA, is expected to open in late 2017. It is anticipated that the subway will be the transportation mode of choice by the significant population in the north, north-east and west end of the GTA including those currently commuting to downtown Toronto by car.
"We are building a city downtown from scratch and are determined to do an exceptional job. PwC, YMCA and the City's library and community space will certainly contribute to this. The elements of a great city are all here - high speed modern transit with a large surrounding population base, easy access to highways, meticulous urban design and disproportionately large, beautiful open spaces connecting everything together," said Mitchell Goldhar, Chairman of SmartREIT. "There is a lot more in the works. This is our largest and most dynamic single project with many years of growth to come."
"The City of Vaughan is pleased to work with the SmartCentres group to ensure a strong social fabric with the amenities to support the families who will live here," said Maurizio Bevilacqua, Mayor, City of Vaughan. "I am extremely proud to welcome PwC to Vaughan's new downtown, VMC. As a growing city we have a healthy job market, strong population growth and low tax rates which allow us to attract investment and companies like PwC."
About SmartREIT
SmartREIT is one of Canada's largest real estate investment trusts with total assets of approximately $8.6 billion. It owns and manages in excess of 31 million square feet in value-oriented, principally Walmart-anchored retail centres, having the strongest national and regional retailers as well as strong neighbourhood merchants. In addition, SmartREIT is a joint-venture partner in the Toronto and Montreal Premium Outlets with Simon Property Group. SmartREIT's core vision is to provide a value-oriented shopping experience in all forms to Canadian consumers and to create high quality mixed use developments in urban settings.
With SmartREIT's 2015 acquisition of SmartCentres, SmartREIT has transformed into a fully integrated real estate provider. SmartREIT and SmartCentres have had a long and successful alliance, helping to provide Canadians with value-focused retail shopping centres across the country. The result is a fully integrated real estate provider with expertise in planning, development, leasing, operations, and construction - all under one roof. Our name is a reflection of our combined capabilities: SmartREIT. For more information on SmartREIT, visit www.smartreit.com.
About Mitchell Goldhar
Mitchell Goldhar is Chairman of the Board of SmartREIT and its largest unitholder. Mr. Goldhar, founder of SmartCentres has developed 56 million square feet in 265 shopping centres in all provinces across Canada, many anchored by a Walmart store. In 2015, Mr. Goldhar vended SmartCentres into SmartREIT, including 200 employees that formed the development platform, enabling the REIT to become fully integrated from site identification through development, construction, project management, site intensification, leasing and operations.
In addition, PII, Mr. Goldhar's private company is at various stages of development of 78 properties across Canada, including his interest in the VMC 100-acre master planned development and as a partner with Walmart in 14 properties.
Contacts:
Huw Thomas
Chief Executive Officer
Smart Real Estate Investment Trust
(905) 326-6400 ext. 7649
hthomas@smartreit.com

Peter Sweeney
Chief Financial Officer
Smart Real Estate Investment Trust
(905) 326-6400 ext. 7865
psweeney@smartreit.com