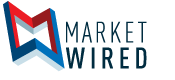 5D Robotics Participates as Exhibitor of the 2016 U.S. National Drone Racing Championships
/EINPresswire.com/ -- SAN DIEGO, CA -- (Marketwired) -- 08/02/16 -- 5D Robotics, Inc., joins technology leaders as exhibitors of the 2016 U.S. National Drone Racing Championships taking place on Governors Island in New York City, August 5-7. In addition to the exciting, first-person-view (FPV) drone race taking place during the event, experts in the unmanned aerial, robotics and technology industries will gather to discuss, "Drone Racing as a 21st Century Sport," and the potential impact on the insurance and entertainment industries, economic development and regulatory sector.
Treggon Owens, 5D's Chief Innovation Officer, will serve as a moderator for two thought provoking panels on Saturday, August 6th at 2:00 p.m. and 2:30 p.m. EST. The first panel, "Drone Racing and its Impact on Insurance, Regulation and Society," will look into drone racing's influence on business, entertainment and sports. Delving further into the topic of regulation, the second panel, "Regulatory, Policy and Innovation," will address how operators can reduce regulatory risks while taking advantage of the safety and economic opportunities that the drone industry is creating.
"We're excited to be a part of the second annual U.S. National Drone Racing Championships and to support this 21st Century Sport," said Phil Mann, Chief Marketing Officer at 5D Robotics. "We see great, near-term opportunities in the aerial drone industry to not only serve as a source of entertainment, sport and leisure, but to also play an integral role in business operations for a variety of industries. 5D's positioning and behavior capabilities can enable drones to fly with greater precision and reliability in virtually any environment. By joining forces with other leaders in the industry, we are helping to further innovation that will bring autonomous drones to the world."
5D Robotics will also have on display the WHILL personal mobility device, which is integrated with 5D's engineered software behaviors and utilizes Ultra-Wideband (UWB) sensors. The device highlights the company's technology capabilities and potential to provide autonomous technology to new devices. The company tent will be adjacent to the AIG VIP tent located at the trackside entrance.
About 5D Robotics, Inc.
5D Robotics, Inc., headquartered in San Diego, is a world leader in the development of technologies that provide extremely accurate position and navigation, obstacle avoidance, and guarded motion. These solutions work in any almost any environment including rain, snow, indoors, outdoors, and without GPS. 5D's solution can be found in over 30 air and ground vehicles ranging in applications from industrial, mapping and inspection, automotive, and smart mobility. Our mission is accurate positioning and reliable behaviors for assured motion in any environment. For more information, please visit www.5drobotics.com
For more information, contact:
Monica England
Marketing Director
442-325-0041
Email Contact