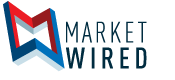 CrowdReviews.com Announces the Rankings of the Best Email Marketing Software Vendors
/EINPresswire.com/ -- SANTA FE, NM--(Marketwired - August 02, 2016) - The leading provider of crowdsourced reviews, CrowdReviews.com, has released their list of the best email marketing companies based on customer reviews and feedback. The rankings are updated through the use of a transparent algorithm with customer reviews as the largest factor involved during calculations. Based on the results achieved through the algorithm, CrowdReviews.com has chosen to highlight those which are consistently featured in the rankings at the time of announcement. Customers of email marketing solutions are invited to share their own experiences on the software they have used.
The top ranked email marketing software vendors featured by the algorithm include:
1) Campaigner
2) Aweber
3) SharpSpring
Email marketing software vendors can compete in the rankings by inviting their customers to leave their own reviews about the solutions they have used. Visitors to CrowdReviews.com are able to leave reviews of the services and software they have used in the past or are currently using. In addition, employees, competitors, and other audiences are also invited to share their own opinions on the vendors featured in the rankings.
Email marketing vendors are placed in the rankings based on a transparent algorithm powered by five major factors. These five factors include review strength, sentiment strength, engagement strength, profile strength, and verified status. Each of these factors are determined based on numerous sub-factors which can be reviewed in the following "How Do We Rank" page:
http://www.crowdreviews.com/how-do-we-rank
To view the list of the best email marketing solutions based on user reviews, visit:
http://www.crowdreviews.com/rankings-of-best-email-marketing-software
Those interested in joining CrowdReviews.com can visit the following page to register or claim their profile:
http://www.crowdreviews.com/#registration
About CrowdReviews.com
CrowdReviews.com is a crowdreviewing platform which ranks over 500 software categories and 200 service categories.
Contact Information
Samuel Powers
941-257-4559
530-B Harkle Road,
STE 100,
Santa Fe, NM 87505