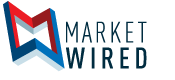 Integrated Freight Corporation Announces Updates on Revenues, Creditors and Litigation
/EINPresswire.com/ -- DANBURY, CT -- (Marketwired) -- 07/29/16 -- Integrated Freight Corporation (OTC PINK: IFCR) announced today an update on revenues, creditors and outstanding litigation.
Management noted the following relating to its current operations:
1. The Company has negotiated, in terms, the settlement or conversion of approximately $4,000,000 of its outstanding debt; much of the debt is related to legacy judgment creditors as noted in the Company's previous press releases.
2. As mentioned previously, the IFCR Board of Directors approved the creation of classes of preferred stock that will be utilized to resolve the above mentioned claims. The Company will issue shares in its new class of preferred as a portion of the consideration.
3. The Company was recently made aware of a judgment claim in excess of $8,000,000. Management is continuing weekly discussions with counsel for the creditor and believes the claim will be settled, in terms, between $75,000 and $200,000. Management expects these negotiations to conclude prior to the end of the Company's fiscal second quarter.
4. The Company is involved in a lawsuit with one of its four subsidiaries regarding ownership and will most likely book the operations of this subsidiary as discontinued for the quarter ended December 31, 2015. Management anticipates that revenues for March 2016 to be reduced to estimated run rates of $16,000,000 per year.
5. Management continues its negotiations with additional niche motor carrier acquisition candidates generating revenues between $5,000,000 and $15,000,000.
6. Management has identified candidates for its Chief Financial Officer role and expects to announce its new hire within the next two weeks.
About Integrated Freight Corporation
Integrated Freight Corporation (OTC PINK: IFCR) provides long-haul, regional and local motor freight service. For its customers, the Company provides dry van and hazardous waste truckload services in well-established traffic lanes in the Upper Midwest, Texas, California and along the Atlantic seaboard. For its shareholders, Integrated Freight acquires operating motor freight companies that build, maintain and deliver shareholder value. The Company's corporate mission is to be the best niche motor carrier in North America.
Forward Looking Statements
This press release may contain forward-looking statements, made in reliance upon Section 21D of the Exchange Act of 1934, which involve known and unknown risks, uncertainties or other factors that could cause actual results to differ materially from the results, performance, or expectations implied by these forward-looking statements. The Company's expectations, among other things, are dependent upon economic conditions, continued demand for its products, the availability of raw materials, retention of its key management and operating personnel, its ability to operate its subsidiary companies effectively, need for and availability of more capital as well as other uncontrollable or unknown factors which are more fully disclosed in the Company's 10-Ks and 10-Qs on file with the Securities and Exchange Commission.
We may, from time to time, make additional written and oral forward-looking statements, including statements contained in our filings with the Securities and Exchange Commission and our reports to shareholders. We do not undertake to update any forward-looking statements that may be made from time to time by us or on our behalf.