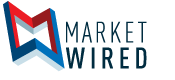 Fincera Provides 2016 Second Quarter Business Update, Announces Launch of Ecommerce Website PingPing
/EINPresswire.com/ -- SHIJIAZHUANG, CHINA -- (Marketwired) -- 07/28/16 -- Fincera Inc. ("Fincera" or the "Company") (OTCQB: AUTCF) (fka. AutoChina International), a leading provider of web-based financing and ecommerce services for small and medium-sized businesses and individuals in China, today provided an operational update on the second quarter ended June 30, 2016, and announced the launch of PingPing, an ecommerce platform designed to help businesses grow by establishing an online presence and full-service shopping experience for their customers.
Second Quarter 2016 Business Update
Since their initial launches at the end of 2014, the Company's credit advance and online payment processing platform CeraPay (www.dianfubao.com) and its small business lending platform CeraVest (www.qingyidai.com) have continued to achieve steady progress.
Launched in November 2014, CeraPay was used to make payment transactions totaling over RMB6.0 billion during the second quarter of 2016. Fincera developed CeraPay as a convenient platform through which customers can make electronic payments and the Company can make credit advances to its customers, allowing customers to pay for their everyday truck-operating needs at participating merchants within the CeraPay network. Fincera earns transaction fees through its CeraPay platform.
From its inception in November 2014 through June 30, 2016, CeraVest has originated over RMB4.8 billion in loans. CeraVest had a loan portfolio of approximately RMB2.8 billion at June 30, 2016. Fincera created CeraVest as an online lending marketplace that provides short-term operating capital for small businesses primarily in the transportation industry. Through CeraVest, Fincera can originate loans and then sell those loans to investors. The Company believes it provides loans that generate higher returns than those of the short-term banking options available in China. Currently, individuals who invest on the CeraVest platform earn an approximate 8.6% annual interest rate of return if held to maturity. Fincera earns origination fees on CeraVest loans.
Launch of PingPing
Fincera launched PingPing in July 2016, a new ecommerce platform for small businesses (http://www.pingpw.com/). PingPing provides businesses with an easy-to-use online platform to establish an online presence while providing an intuitive, full-service online shopping experience for their customers. PingPing plans to offer B2B, B2C, and real estate ecommerce services, which are all complemented by Fincera's core financial service offerings. As with Fincera's TruShip and AutoChekk platforms, payment transactions are processed using CeraPay and other third-party payment platforms, and the resulting data will be used as underwriting metrics for CeraVest loans to small businesses.
Mr. Yong Hui Li, Fincera's Chairman and CEO, stated, "We were pleased with the continued growth of our primary financial service offerings CeraPay and CeraVest in the 2016 second quarter, which we believe demonstrates the strong market demand for our products among SMBs and individuals in China. We remain committed to exploring ways in which Fincera can better serve this audience. In this regard, we recently launched our new PingPing ecommerce platform, which expands upon the goals of our two previously launched platforms focused on the transportation/logistics industries, TruShip and AutoChekk. With PingPing, small businesses of all kinds now have the ability to establish their brand online and access to a much larger customer base to whom they may market their products and services, as well as access to Fincera's signature financial service offerings. We are excited by PingPing's positive initial reception and look forward to making continuous improvements to the platform as we receive more feedback from the small business community."
About Fincera Inc.:
Founded in 2005, Fincera Inc. (OTCQB: AUTCF) (fka. AutoChina International) provides innovative web-based financing and ecommerce services for small and medium-sized businesses and individuals in China. The Company also operates a network of branch offices in 31 provinces, municipalities, and autonomous regions across China. Fincera's primary service offerings include a credit advance/online payment processing network and a web-based small business lending platform. The Company's website is http://www.fincera.net. Fincera trades on the OTCQB venture stage marketplace for early stage and developing U.S. and international companies. OTCQB companies are current in their reporting and undergo an annual verification and management certification process.
Safe Harbor Statement:
This press release may contain forward-looking statements within the meaning of the Private Securities Litigation Reform Act of 1995 about the Company. Forward-looking statements are statements that are not historical facts. Such forward-looking statements, based upon the current beliefs and expectations of the Company's management, are subject to risks and uncertainties, which could cause actual results to differ from the forward-looking statements. The following factors, among others, could cause actual results to meaningfully differ from those set forth in the forward-looking statements:
Changing principles of generally accepted accounting principles;
Continued compliance with government regulations;
Legislation or regulatory environments, requirements or changes adversely affecting the financial services industry in China;
Fluctuations in consumer demand;
Management of rapid growth;
General economic conditions;
Changes in government policy;
China's overall economic conditions and local market economic conditions;
The Company's ability to expand through strategic acquisitions;
The Company's business strategy and plans, including whether its new financial services products are accepted by consumers;
The results of future financing efforts; and
Geopolitical events.


The information set forth herein should be read in light of such risks. The Company does not assume any obligation to update the information contained in this press release.
Image Available: http://www2.marketwire.com/mw/frame_mw?attachid=3038956

At the Company
Jason Wang
Chief Financial Officer
(858) 997-0680
jcwang@fincera.net

Investor Relations
The Equity Group Inc.
Carolyne Y. Sohn
Senior Associate
(415) 568-2255
csohn@equityny.com

Adam Prior
Senior Vice President
(212) 836-9606
aprior@equityny.com