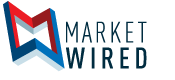 WASPcam Honored to Take Part in Veteran's Charity Ride to Sturgis as 'Official Action Camera Sponsor'
Company Providing Veterans With Cameras to Capture the Second Annual Ride From L.A. to South Dakota Over the Course of a 1,776-Mile, Nine-Day Journey Celebrating Our Nation's Heroes
/EINPresswire.com/ -- CHICAGO, IL -- (Marketwired) -- 07/28/16 -- WASPcam™; maker of affordable, high-performance HD action-sports camera systems and accessories for outdoor enthusiasts around the world living the PROVE IT™ lifestyle, today announced it is the Official Action Cam Sponsor for the Veteran's Charity Ride to Sturgis. The second annual motorcycle ride, which aids wounded and amputee veterans across a 1,776-mile, nine day, multi-state route, was developed to provide therapy and support for those injured in combat while serving our country. The ride starts on Saturday, July 30 in Los Angeles and ends at the Sturgis Motorcycle Rally in South Dakota with multiple stops to experience the iconic American scenery along the way.
The program was conceived and developed by veteran Army Paratrooper David Frey and Emmy Award-winning producer and director Robert Manciero of Full Vision Productions. It leverages "motorcycle therapy" and awe-inspiring American scenery to provide support and healing for wounded vets during the adventure-of-a-lifetime ride. Twenty deserving vets representing all branches of the military were selected to take part in the epic journey, which will be captured and produced to chronicle the trip and the personal experiences of riders. WASPcam cameras will be alongside the vets to capture and stream video content to share with as many veterans as possible.
"Our mission is to show the brave men and women who served our country just how much their service has meant to the American people, and to aid in their healing process," said David Frey. "What better way to do this than to host a charity ride that offers the perfect opportunity to involve fellow vets to share experiences and provide a therapeutic road to recovery. Our route and itinerary traverses some of this nation's most beautiful scenery, with plenty of meaningful stops along the way that will build memorable, lasting experiences which we are excited to share with the country via a mashup of WASPcam footage and our own production videography."
WASPcam provides a suite of rugged, high-quality cameras and accessories that cater to the adventurous and free-spirited lifestyle of its customers, who want to constantly film, edit, share video footage for the ultimate 'PROVE IT' lifestyle. Its feature-rich product lineup delivers advanced capabilities including Wi-Fi connectivity, live viewing screens, LED safety lights, waterproof/caseless designs, and superior resolution at highly competitive prices.
"WASPcam is proud to support our nation's military and its brave men and women by playing a role in the very worthwhile Veteran's Charity Ride to Sturgis as the official action camera sponsor," said Sally Washlow, CEO of WASPcam. "Our brand and our users are all about the 'Prove It!' lifestyle, and these veterans have clearly 'proved it' in their service to America, which is why we are honored to be a part of this epic journey and salute these heroes."
The nine day journey stops in various cities along the way, including Las Vegas, N.V., Moab, Utah, Denver, Colo., and Hot Springs, S.D. To follow the ride, donate and support our veterans, visit VeteransCharityRide.org
ABOUT FULL VISION PRODUCTIONS
Located in La Crescenta, California, Full Vision Productions was founded in 1994 by producer/director Robert Manciero. Since then it has grown into a full service production company and agency with 11 Emmy awards and several festival awards to their credit. Originally specializing in extreme sports, Full Vision Productions has expanded into commercial, promotional and documentary film work for networks, major corporations and government agencies. Please visit www.fullvisionproductions.com for more details.
ABOUT WASPcam
WASPcam™ is a bold and energetic maker of innovative action-sports cameras in this rapidly expanding category. Since launching in Ontario, Canada in 2013, WASPcam has grown both domestically and internationally and provides outdoor enthusiasts with highly affordable, user-friendly and high-performance action-sport cameras for professionals and amateurs to capture adventure and PROVE IT™. To learn more please visit www.waspcam.com. Follow WASPcam on Twitter at www.twitter.com/WASPcam and friend us at www.facebook.com/WASPcam.
Image Available: http://www2.marketwire.com/mw/frame_mw?attachid=3038322

Media Contacts:
Rebecca Kufrin
Skyya Communications
(952) 746-1309
Email Contact
http://skyya.com/

Chris Kooistra
Escort Inc. | Cobra Electronics | WASPcam
(773) 972-0691
Email Contact
https://www.cobra.com/