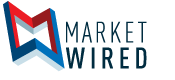 Applied DNA Sciences Schedules Fiscal 2016 Third Quarter Financial Results Conference Call and Webcast for August 11, 2016 at 4:30pm ET
/EINPresswire.com/ -- STONY BROOK, NY--(Marketwired - July 26, 2016) - Applied DNA Sciences (Applied DNA), Inc. (NASDAQ: APDN), a provider of DNA-based supply-chain, anti-counterfeiting, genotyping and anti-theft technology, and authentication solutions, will host an investor call and simultaneous webcast on Thursday, August 11, 2016 at 4:30 PM ET to discuss its fiscal 2016 third quarter financial results.
Dr. James Hayward, president and CEO, and Beth Jantzen, CFO, of Applied DNA Sciences, plan to discuss the company's performance and achievements for the quarter and outline key ongoing business initiatives for the balance of the 2016 fiscal year. Management's commentary will be followed by a question-and-answer session. The investor call and webcast will be accompanied by a PowerPoint presentation, which will be made available on the Company's website at the start of the call.
Due to the large number of expected participants, not all questions may be answered on the call. For those investors unable to attend the live call, call replay and webcast information is provided below.
To Participate:
Participant Toll Free:1-877-317-6789
Participant Toll: 1-412-317-6789
Please ask to be joined to the Applied DNA Sciences earnings call
Live webcast: http://services.choruscall.com/links/apdn160811
Replay (available 1 hour following the conclusion of the live call):
About Applied DNA Sciences
We make life real and safe by providing botanical-DNA based security and authentication solutions and services that can help protect products, brands, entire supply chains, and intellectual property of companies, governments and consumers from theft, counterfeiting, fraud and diversion. Our patented DNA-based solutions can be used to identify, tag, track, and trace products, to help assure authenticity, traceability and quality of products. SigNature® DNA describes the platform ingredient that is at the heart of a family of uncopyable, security and authentication solutions such as SigNature® T and fiberTyping®, targeted toward textiles and apparel, DNAnet®, for anti-theft and loss prevention, and digitalDNA®, providing powerful track and trace. All provide a forensic chain of evidence, and can be used to prosecute perpetrators. We are also engaged in the large-scale production of specific DNA sequences using the polymerase chain reaction.
Go to adnas.com for more information, events and to learn more about how Applied DNA Sciences makes life real and safe. Common stock listed on NASDAQ under the symbol APDN, and warrants are listed under the symbol APDNW.
Forward Looking Statements
The statements made by APDN in this press release may be "forward-looking" in nature within the meaning of the Private Securities Litigation Act of 1995. Forward-looking statements describe APDN's future plans, projections, strategies and expectations, and are based on assumptions and involve a number of risks and uncertainties, many of which are beyond the control of APDN. Actual results could differ materially from those projected due to our short operating history, limited financial resources, limited market acceptance, market competition and various other factors detailed from time to time in APDN's SEC reports and filings, including our Annual Report on Form 10-K filed on December 14, 2015, and our subsequent quarterly reports on Form 10-Q filed on February 10, 2016 and May 12, 2016 which are available at www.sec.gov. APDN undertakes no obligation to update publicly any forward-looking statements to reflect new information, events or circumstances after the date hereof to reflect the occurrence of unanticipated events, unless otherwise required by law.
Investor contacts:

Debbie Bailey
631-240-8817
debbie.bailey@adnas.com

Sanjay M. Hurry, LHA
212-838-3777
shurry@lhai.com

Media contact:

Susan Forman
Dian Griesel Int'l.
212-825-3210
sforman@dgicomm.com

web: www.adnas.com

twitter: @APDN