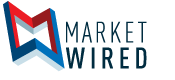 Loop Industries Receives Positive Opinion Letter Confirming FDA Approval of Its Tertiary PET Recycling Process
/EINPresswire.com/ -- LOS ANGELES, CA -- (Marketwired) -- 07/25/16 -- Loop Industries, Inc. (OTCQB: LLPP), an environmentally responsible manufacturer of Purified Terephthalic Acid (PTA) and Mono Ethylene Glycol (MEG), is pleased to announce that it has received a positive opinion letter from its FDA counsel confirming that the Company's proprietary depolymerization technology enables a tertiary recycling process which the FDA has concluded will result in the production of monomers and oligomers that are sufficiently pure to produce new polymers which can then be readily purified to produce a finished polymer (such as packaging materials) that is "suitable for food-contact use."
Loop Industries is represented in this matter by Keller and Heckman, a global leader in the area of regulatory law specialized in evaluating FDA compliance status of food ingredients and additives, functional foods, and substances used in food packaging and processing equipment.
Daniel Solomita, Loop's CEO, commented, "We are very pleased to receive confirmation that our proprietary chemical recycling process, which produces high purity PTA and MEG from post-consumer PET plastic waste streams, meets FDA standards. This approval clears the way for our company to accelerate its business development activities with food and beverage companies searching for a sustainable packaging solution."
About Loop Industries, Inc.
Loop Industries is an environmentally responsible manufacturer of Purified Terephthalic Acid (PTA) and Mono Ethylene Glycol (MEG), the fundamental chemical components used in manufacturing polyethylene terephthalate (PET). PET plastic is most commonly found in beverage bottles, consumer packaging and polyester fiber. Loop Industries' proprietary process sustainably converts waste plastics into high purity PTA and EG that can be used to create up to 100 percent recycled food grade PET resin. This commercial grade PET resin can be used in a variety of bottling, consumer packaging and other industrial applications. For more information, visit www.loopindustries.com.
Forward-Looking Statements
This news release contains "forward-looking statements." Such statements may be preceded by the words "intends," "may," "will," "plans," "expects," "anticipates," "projects," "predicts," "estimates," "aims," "believes," "hopes," "potential" or similar words. Forward-looking statements are not guarantees of future performance, are based on certain assumptions and are subject to various known and unknown risks and uncertainties, many of which are beyond Loop's control, and cannot be predicted or quantified and consequently, actual results may differ materially from those expressed or implied by such forward-looking statements. Such risks and uncertainties include, without limitation, risks and uncertainties associated with (i) commercialization of our technology and products, (ii) development and protection of our intellectual property, (iii) unexpected industry competition, (iv) the need to raise capital to meet business requirements, and (v) our ability to sell our products in order to generate revenues. More detailed information about Loop Holdings and the risk factors that may affect the realization of forward looking statements is set forth in our filings with the Securities and Exchange Commission (SEC). Investors and security holders are urged to read these documents free of charge on the SEC's web site at http://www.sec.gov. Loop Holdings assumes no obligation to publicly update or revise its forward-looking statements as a result of new information, future events or otherwise.
Contact
Susan Khouloujian
T: 310 341 4047
E: IR@LoopIndustries.com