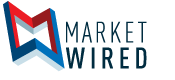 TCG Celebrates 15-Year Anniversary as Leading Independent TDL Provider
Holds Its Most Successful Users Group Event to Date
/EINPresswire.com/ -- TEWKSBURY, MA -- (Marketwired) -- 07/25/16 -- Tactical Communications Group (TCG), the leading independent Tactical Data Link (TDL) software provider, announced the success of their annual Users Group & Training Seminar (TUG), where clients exchanged success stories, learned about upcoming changes to Link 16 terminals, and were the first to see new BOSS®, GTS®, and LinkPRO® software features and capabilities.
During the three-day event, TDL experts from around the world gave presentations, demonstrations, and training seminars. New this year, TCG provided multiple training tracks from high level information to "deep dive" hands-on training. A record number of national and international attendees also contributed to make the 2016 TUG a great success.
"The TUG allows TCG's TDL experts to interact with other members of the global TDL community to discuss market trends and future requirements," said Steve Lewis, TCG's Director of Strategic Business Development. "The opportunity to interact with and train the attendees allows us to improve our software, systems, and services by implementing the feedback from the event."
The 2016 TCG Users Group also coincides with a company milestone -- Tactical Communications Group is celebrating its 15th year anniversary. TCG has become one of the fastest growing privately-held software companies serving global TDL community.
"I'm very grateful and humbled that TCG has been able to serve the US and International TDL community for the past 15 years," said Michael Hiney, TCG's President and CEO. "I'd like to thank all of our employees, clients, partners, and the TDL community for their support as we taken steps to realize TCG's vision for Data Links Simplified. I look forward to continuing that mission in the world-wide operational, test, and training segments of the TDL market by growing our diverse line of products and services in the coming years."
About TCG -- Data Links Simplified
Founded in 2001, Tactical Communications Group (TCG) is the leading independent supplier of tactical data link (TDL) software solutions for military communications systems. TCG's comprehensive portfolio of TDL testing, training, simulation and battlefield operations software solutions provides the warfighter proven multi-link communication capabilities to optimize performance and increase mission effectiveness. TCG customers include leading military organizations, systems integrators and test agencies worldwide.
For more information on TCG, please visit
www.g2tcg.com
or call us at +1 978-654-4800