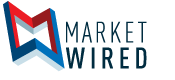 Eco-Safe to Receive Patent Rights on Septic-Pure System
/EINPresswire.com/ -- LOS ANGELES, CA--(Marketwired - July 25, 2016) - Eco-Safe Systems USA, Inc. (OTC PINK: ESFS) is pleased to announce that its application for patent for the Septic-Pure System has been allowed by the U.S. Patent and Trademark Office.
Michael Elliot, CEO of Eco-Safe Systems USA, Inc., said, "The patent application process for the Septic-Pure System was begun in March of 2012 and is just now reaching conclusion. Upon processing the final paperwork, 20 years of patent rights will be granted to Eco-Safe. According to U.S. Census statistics, there are nearly 25 million septic tanks in the United States, and prior to the development of the Septic-Pure system, there was no existing technology which could eliminate fecal coliform contamination of effluent released into the soil."
Elliot continued, "Studies have shown that the vast majority of the world will depend upon decentralized sewage treatment, or septic tanks, and whenever the population density is sufficiently great, disease-causing bacterial contamination will occur, which has been responsible for the likes of cholera epidemics. The need for Septic-Pure technology will grow for the foreseeable future."
About Eco-Safe Systems:
Eco-Safe Systems, based in Los Angeles, is the manufacturer of patent pending water treatment and water reclamation systems. Our technologies produce ozonated water for food disinfection and water purification at significantly less maintenance cost and greater energy savings than our competitors in a completely green and organic manner. We currently offer supermarkets and restaurants a cost-effective way to safely extend the shelf-life of meat, poultry, seafood, fruits and vegetables. All Food Industry products are National Sanitation Foundation, International (NSF) Registered. Please visit us at www.ecosafeusa.com for more information.
The foregoing contains forward-looking information within the meaning of The Private Securities Litigation Act of 1995. Such forward-looking statements involve certain risks and uncertainties. The actual results may differ materially from such forward-looking statements. The company does not undertake to publicly update or revise its forward-looking statements even if experience or future changes make it clear that any projected results (expressed or implied) will not be realized.
Eco-Safe Contact:
Michael Elliot
CEO
Eco-Safe Systems USA, Inc.
www.ecosafeusa.com
Email contact