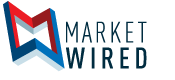 AIS's DFM and DMS Capabilities Offer IIoT Customers Comprehensive Services From Design to Manufacturing With Quality, Supply Chain and Product Lifecycle Management Support for HMIs
AIS's Industrial PC and HMI Panel Product Designs and Services in Combination With Ennoconn and Foxconn's Global Value Chains Help OEM/ODM Customers Implement Industrial IoT Solutions
/EINPresswire.com/ -- IRVINE, CA--(Marketwired - July 25, 2016) - American Industrial Systems, Inc. (AIS), a subsidiary of Ennoconn Corporation (6416.TW) and group member of Foxconn IPC, announced it offers Design for Manufacturability (DFM) and Design Manufacturing Services (DMS) to help its customers deploy new Visualization, Control and Monitoring Solutions for IoT, Industry 4.0 and IIoT. The company is a global provider of Human Machine Interfaces (HMIs) touchscreen interfaces, industrial panel computers, and Industrial PC's (IPC) and Thin Clients.
DFM is the general engineering art of designing products in such a way that they are easy to manufacture. AIS is a global leader and expert at engineering, designing and manufacturing open platform Industrial HMIs, Industrial PCs and Thin Clients, Rugged Panel Computers, and Military Embedded Computing Systems for OEM and ODM customers. DMS combines contract product design with contract manufacturing as a service to other companies that do not possess the required resources. AIS's customers often turn to them for their DMS expertise as they are focused on other aspects of their business and existing resources are simply overloaded. As a turnkey DMS for HMIs and Industrial Touch Panel PCs, AIS also provides other services such as quality management, product lifecycle management, order fulfillment, logistics and aftermarket service.
Advancing Leading-Edge Touchscreen Technologies Combined with AIS's Stringent and Exhaustive In-House Services and Programs for Powerful Industrial IoT Solutions
AIS applies disciplined practices, time-proven methodologies and processes in developing advanced, cost-effective and energy efficient control, monitoring and visualization solutions for their OEM/ODM customers. The company leads in providing state-of-the-art Embedded IIoT Hardware and Software, mechanical, industrial display and rugged computer systems, verification and validation, compliance engineering, in-house R&D laboratories, prototyping, manufacturing, and after market-support.
AIS's Design Services can assist in all or part of the design flow. Our in-depth knowledge of the fabrication processes provides a substantial advantage when implementing state-of-the art designs that reach the boundaries of technology. The end result is total project success and satisfaction for their customers. They provide the complete designed and manufactured solution:
Mechanical solution: System design: Sheet metal, plastics, castings and packaging design
Hardware solution: System design and PCBA design
Software solution: System software and firmware and device drivers
Verification and Validation: Reliability testing, functional testing and regulatory certification
AIS's Quality Leadership Meets or Exceeds Even the Most Demanding Standards, Specifications for OEM/ODM Customer Expectations.
AIS implements the latest quality control practices and techniques to meet the demands of international regulations and standards. Stringent and comprehensive quality control measures every step of the way ensure total customer satisfaction from beginning to end. AIS provides superior Quality Management Capabilities with integrated quality measures & analysis for the lowest possible final costs and waste.
AIS's Supply Chain Management Capabilities Allows Them to Efficiently Manage the Flow of Goods & Materials for Timely Delivery of Solutions
AIS Supply Chain Activities cover everything from product development, sourcing, production, and logistics, as well as the information systems needed to coordinate these activities. Managing the flow of raw materials in its supply chain network with expert precision, AIS is committed to meeting the on-going delivery needs and sustainability requirements of their customers.
From Complex, Military qualified, Real Time Software Design, to Easy-to-use Graphical User Interfaces, AIS Delivers Comprehensive Product Lifecycle Management (PLM) Capabilities
AIS's considerable Product Lifecycle Management (PLM) experience and capabilities allows them to easily comprehend the issues and see through all the pitfalls of product development. Managing the entire lifecycle of products from inception, through engineering design and manufacture, to service and disposal of manufactured products, AIS demonstrates their value-add as a true partner and resource for their customers.
About AIS
Headquartered in Irvine, California, USA, American Industrial Systems, Inc. (AIS) is a subsidiary of Ennoconn Corporation and part of the Foxconn Technology Group, the world's largest DMS and EMS manufacturer, which comprise approximately 40% of all consumer electronics sold. As part of the Foxconn IPC Business Group, AIS also offers in-house electronic and mechanical design, software development, manufacturing, production, certifications testing and quality control services. Offering one of the widest ranges of industrial computing, touch panels, displays and visualization solutions available, AIS's open platform control and monitoring solutions are available in many configurations for industrial, building automation, food & beverage, oil & gas, military and marine applications. The company's HMI solutions are key enabling technologies for the Internet of Things (IoT), Industrial Internet of Things, (IIoT), Machine-to-Machine Communications (M2M) and Industry 4.0 applications. AIS is fully committed to empowering, improving and delivering turnkey HMI, control and display solutions for OEM, ODM and end-user customers. AIS is an ISO 9001:2008 certified supplier and manufacturer of rugged computers and displays and received completion of the International Traffic in Arms Regulations (ITAR) registration from the Directorate of Defense Trade Controls (DDTC). For more information, visit: www.aispro.com, email: sales@aispro.com or contact: 1-888-485-6688.
Image Available: http://www.marketwire.com/library/MwGo/2016/7/23/11G107789/Images/AIS,_Ennoconn,_Foxconn,_DFM,_DMS,_ODM,_OEM,_Indust-0047b634171d9165ac7ebd8dd8c8c789.jpg
Media Relations Contact:
American Industrial Systems, Inc.
David G. Martorana
Director Marketing and Communications
1.847.630.6487
david.martorana@aispro.com