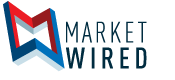 Prancing Ponies Foundation Gearing Up for First All-Female Ferrari Rally in the US
Ferrari Rally from San Francisco to Santa Barbara Raises Funds for Summer Leadership Program for College Bound Girls
/EINPresswire.com/ -- SAN FRANCISCO, CA--(Marketwired - July 22, 2016) - The Prancing Ponies Foundation announced preparations for the first all-female Ferrari rally from San Francisco to Santa Barbara, August 5-7, 2016. The Prancing Ponies Foundation invites high profile women who enjoy driving Ferraris to participate in the rally to raise funds. The rally, which currently includes 10 drivers, will kick off at the San Francisco's Fairmount Hotel at 9am with a sensational suit up of all the women and farewell pictures with all the ladies' Ferraris.
The first ever all-female Ferrari rally will fund travel abroad for 10 college bound girls graduating from high school the summer of 2017. The scholarships will support the selected young women on their international travels, where they will experience full cultural immersion in selected countries, developing a sense of global awareness and increased self-confidence through specific leadership development activities. The first cohort will work as smaller teams to accomplish set tasks which will challenge their decision making, budgeting and organizational skills.
The rally is the brainchild of Prancing Ponies founder Chanterria McGilbra. McGilbra is the first African American women to purchase a Ferrari in Northern California. Passionate about Ferraris and racing, McGilbra is using the Ferrari as the Prancing Ponies symbol of women empowerment. As exemplified in first all-female Ferrari rally.
The message from the Prancing Ponies rally to the young ladies is 'anything is possible if you have the courage to take action towards your goals'.
"The fastest way to increase a girl's self-esteem and self-confidence is to travel internationally," said Chanterria McGilbra, Executive Director, Prancing Ponies Foundation. "We work with courageous girls and believe a summer abroad will transform their world perspective towards to being that of global leaders."
Platinum Pony sponsors for the rally include the Fairmont Hotel San Francisco, GoPro, and SwagSnob. Prancing Pony Sponsors include Presqu'ile Winery, Cambria Estate Winery, HOOPES, and Vita Forte.
"The weekend starts off with a scenic drive down in these gorgeous cars. We'll land at an idyllic resort and spa in Santa Barbara, and enjoy helicopter rides to the various wineries of Santa Barbara," said Gabriela Forte, Co-Founder of Vita Forte, Inc. and Prancing Ponies Sponsor and driver. "Really though, the weekend is special because cultivating the camaraderie of accomplished, interesting women is the most valuable relationships a woman can have."
To find out more the Prancing Ponies Foundation visit their website (www.prancingponies.com).
About Prancing Ponies Foundation:
Prancing Ponies Foundation is a 501(c)3 nonprofit focused on increasing college bound girl's self-esteem and self-confidence through international travel and cultural immersion. Our mission is 'Creating Women Leaders One Girl at a Time.' The Prancing Ponies Foundation sends high school graduates abroad for 6 weeks for cultural immersion. The subsequent goal is to expose the girls to living abroad in hopes that they will be comfortable enough to attend a university abroad at some point during their educational careers. Find out more at www.prancingponies.com and follow us on Twitter, Facebook, and Instagram.
Image Available: http://www.marketwire.com/library/MwGo/2016/7/22/11G107653/Images/DW5A5670_mini-3529d04293e99f8e956753347921683c.jpg
Media Contact:
Paul Wilke
Upright Position Communications
+1-415-881-7995
prancingponies@uprightcomms.com