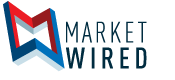 Boaterz 'n Bikerz Hull of a Tour3 Revs Up to Launch West Coast "Pacific Coast Rush"
/EINPresswire.com/ -- VENICE, FL--(Marketwired - July 20, 2016) - Boating industry bikers from across the country are throttling up this weekend for the official launch of "Pacific Coast Rush," a week-long escorted motorcycle tour from Seattle, WA to San Francisco, CA, including a two-day swing down to Big Sur and Monterey.
As part of the "Boaterz 'n Bikerz of America Hull of a Tour" series originally launched in 2011, this summer's cruise kicks off Saturday, July 23 and features a full week of scenic mountain and waterway riding including stretches along the famed Pacific Coast Highway. The tour is one of a kind, bringing together a few dozen boating industry and motorcycle enthusiasts from Florida, Ohio, Washington State and California.
"Pacific Coast Rush will be awesome, launching amid the spectacular mountains of the great Northwest, then traveling south via the most stunning coastal roads of California, with rides along the rim of Crater Lake in Oregon and winding through the majestic Redwoods, encompassing multiple beach and iconic west coast destinations," said Hull of a Tour Event Organizer Wanda Kenton Smith. "Our first tour in 2011 traveled 3000 miles from Destin, Florida to San Diego, CA, while last year's Freedom Ride covered 2000 miles from Sarasota, Florida to Washington DC. This year, our road captain Jim Krueger of Regal Marine has planned another 2000-mile boating and motorcycling extravaganza that covers some of the most breathtaking geography and terrain in all of North America."
As is tradition and a unique component to Hull of a Tour rides, boating activity is an integral part of the agenda. This year's tour includes a scenic brunch cruise and tour launch July 23 in Seattle aboard a 78' Ocean Alexander motoryacht, courtesy of sponsors Alexander Marine USA and global manufacturer Regal Boats. The splash down finale in San Francisco on July 30 features a "Sunset Sailabration" cruise aboard a large party catamaran on San Francisco Bay, hosted by 2x returning title sponsor Freedom Boat Club, the largest and oldest boat club franchisor in North America.
"We are very pleased to sponsor and support the Hull of a Tour as members from the boating industry celebrate the freedom and adventure that boating and motorcycling offer," said Freedom Boat Club President and CEO John Giglio.
In addition to Freedom Boat Club, Regal Boats and Alexander Marine USA, Soundings Trade Only serves as the official boating industry/trade media sponsor and Kenton Smith Marketing as the event producer and publicist.
For more information, visit http://kentonsmithmarketing.com/2016---pacific-coast-rush.html or request membership in the private Facebook Group: https://www.facebook.com/groups/HullofaTour/
MEDIA NOTE:
Previous tours have included live network affiliate and cable television interviews as well as print coverage. Media interested in securing b-roll, ride photography or interviews, please note the following tour media contact and tour schedule.
MEDIA CONTACT/TOUR PUBLICIST:
Wanda Kenton Smith 407 697 8055; wanda@kentonsmithmarketing.com www.kentonsmithmarketing.com
SATURDAY, JULY 23
Seattle, Washington: 8:30 am hotel motorcycle departure from Ramada Inn Tukawila to Alexander Marine USA www.alexandermarine.com; Group photo; 10 am - Noon Brunch Cruise aboard 78' Ocean Alexander. Noon departure for Mount Ranier. NOTE: Alexander Marine Media Contact Ashley Harper, Creative/Marketing Director; Telephone 206-344-8566
Afternoon Ride and Arrival - Paradise Inn, Mount Ranier National Park
SUNDAY, JULY 24
Mount Ranier: 7 am departure to Mount Saint Helens/Windy Ridge, to Cougar/lunch, to Historic Columbia River Gorge, followed by view of Bridal Veil, Wahkeena, Multnomah and Latourell Falls. Final ride into Hood River.
MONDAY, JULY 25
Hood River: 8 am departure for Timberline Lodge, Mount Hood then to Crater Lake to ride the 26-mile rim. On to White City.
TUESDAY, JULY 26
White City: 9 am departure to Crescent City, CA, followed by Prairie Creek Redwoods State Park where Jurassic Park was filmed. Ride concludes for day in Eureka, CA. Group will ride together and celebrate dinner together at the Black Lightning Motorcycle Café. http://www.blacklightningmotorcyclecafe.com/home.html 440 F. Street, Eureka, CA 95501
WEDNESDAY, JULY 27
Eureka: 8 am departure for Avenue of the Giants, Humboldt Redwood State Park. Mendocino for lunch to Point Arena Lighthouse, then on to Rohnert Park.
THURSDAY, JULY 28
Rohnert Park: 8 am departure to Point Reyes, then on to Fort Barry, Bonita Point Lighthouse, then over the Golden Gate Bridge to Half Moon Bay for lunch stop. On to Santa Cruz and then into Monterey est 4 pm arrival. (NOTE: partial group will continue ride to San Simeon for Friday tour of Hearst Castle)
FRIDAY, JULY 29
Monterey: 8 am departure via Big Sur coastal ride to San Simeon with early afternoon tours of Hearst Castle. Following lunch and tour, return ride to Monterey.
SATURDAY, JULY 39
Monterey: 8 am departure to Santa Cruz, to Skyline Drive and mountain ride. Lunch at Alice's Restaurant www.alicesrestaurant.com On to San Francisco Lombard Street where we officially wrap the event. Group SUNSET SAILABRATION at 7 pm, Adventure Cat charters, hosted by title sponsor Freedom Boat Club. www.adventurecat.com
Image Available: http://www.marketwire.com/library/MwGo/2016/7/20/11G107414/Images/FBC_Title_Sponsorship_HTOUR_-1f70d945e1999433a8d1159e7c3d6415.jpg
Image Available: http://www.marketwire.com/library/MwGo/2016/7/20/11G107414/Images/sarasota_bikes_960-c237b7e8b9208d4d99904fe6f06e3fc7.jpg
Image Available: http://www.marketwire.com/library/MwGo/2016/7/20/11G107414/Images/HeadshotWandaWhite-c8b2fab64c2b87719cc2f269dc320dc9.jpg
Contact:
Wanda Kenton Smith
B&B Hull of a Tour3 Organizer
wanda@kentonsmithmarketing.com
(407) 697-8055