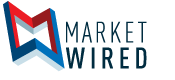 PureSnax International Expands Retail Distribution Following UNFI/Select Nutrition Tradeshow
/EINPresswire.com/ -- WOODBRIDGE, NJ -- (Marketwired) -- 07/19/16 -- PureSnax International, Inc. (OTC PINK: PSNX) ("PureSnax" or "Company"), an innovative functional food and healthy snacks company, is pleased to announce that several new retailers have placed initial purchase orders for PureSnax products following the Company's participation in the UNFI/Select Nutrition Portland Tabletop Show in Oregon.
"We have been extremely busy working with potential new buyers for our healthy snack products following the UNFI/Select Nutrition Portland Tabletop Show in Oregon last month," commented Pat Gosselin, President of PureSnax. "Overall, the response from the show was overwhelmingly positive and everyone that tasted either flavor of our gluten free, gelatin free, peanut free, and of course sugar-free WOW Rice Delites loved them and was impressed with the taste. Even our unique cube box packaging was a big hit."
The 2-day 2016 UNFI/Select Nutrition Portland Tabletop Show was organized by United Natural Foods, Inc. (UNFI), the leading national distributor of natural and organic foods, specialty foods, and related products in the United States and Canada, and co-hosted by Select Nutrition, the largest distributor of vitamins, supplements, personal care products, and sports nutrition in North America.
As a direct result of the Company's participation at the UNFI Portland Tabletop Show, 12 new retailers (28 stores) in Washington, New York, Louisiana, Georgia, Pennsylvania, North Dakota, Nebraska, Utah, and California have placed purchase orders for product. The Company received numerous retail leads from the show from retailers interested in selling PureSnax products in more than 500 store locations.
PureSnax received initial purchase orders for its products from the following retailers:
Country Village
711 Vandercook Way
Longview, WA
Elliott's Natural Foods
3347 El Camino Ave.
Sacramento, CA
West Side Markets
2171 Broadway
New York, NY
Cannata's
6289 West Park Ave #5
Houma, LA
City Fresh Market
229 Knickerbocker Ave
Brooklyn, NY
Village Natural Market
86 Pondfield Rd
Bronxville, NY
Nova Star Pharmacy
301 E Girard Ave
Philadelphia, PA
No Name Nutrition Market
2032 N 72nd St
Omaha, NE
Lord's Valley Village Pharmacy
Route 739 - Lords Valley Traders Market
Lords Valley, PA
Nature Way Natural Foods - Downey
10309 S. Lakewood Blvd
Downey, CA
Life Grocery & Café
1453 Roswell Road
Marietta, GA
Good Hearth Natural Foods
336 West Main
American Fork, UT
For additional information regarding PureSnax, visit www.puresnax.com.
About PureSnax International, Inc. (PSNX)
PureSnax International, Inc. is a functional food and healthy snacks company engaged in development, sourcing, branding and distribution of healthy food and snack products through its wellness brand.
Disclaimer: Notice Regarding Forward-Looking Statements
This press release contains "forward-looking statements," as that term is defined in the United States Securities Act of 1933 and Securities Exchange Act of 1934. Statements in this press release, which are not purely historical, are forward-looking statements and include any statements regarding beliefs, plans, expectations, or intentions regarding the future. Actual results could differ from those projected in any forward-looking statements due to numerous factors, including, among others, the inherent uncertainties associated with intellectual property protection, marketing and sale, manufacturing and distribution, and difficulties associated with obtaining financing. Investors should also refer to the risk factors disclosure outlined in our most recent annual report for our last fiscal year, our quarterly reports, and other periodic reports filed from time-to-time with the Securities and Exchange Commission. These forward-looking statements are made as of the date of this news release, and we assume no obligation to update the forward-looking statements. Although we believe the beliefs, plans, expectations and intentions contained in this press release are reasonable, there can be no assurance that such beliefs, plans, expectations, or intentions will prove to be accurate.
Investor/Media Contact:
PureSnax International, Inc. (PSNX) - Investor Relations
(888) 682-6999 (Toll-free)
E-mail: investors@puresnax.com
Website: www.puresnax.com