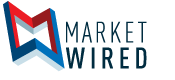 Michelin Brings the Passion of Motoring to Life in New Content Hub
Partnering With AOL and MEC, Michelin Launches Car Connections in the US, UK, France and Germany
NEW YORK, NY--(Marketwired - July 18, 2016) - Today leading media agency MEC and AOL announce a new content partnership for legendary tire manufacturer Michelin. Car Connections, the new digital content hub, will host original videos, inspiring images and articles created by motoring icons and journalists to bring the world of cars and motorsport to enthusiasts.
/EINPresswire.com/ -- The campaign will kick off with a behind-the-scenes film of the 2016 Le Mans 24 Hours, featuring Keanu Reeves and Gard Hollinger of Arch Motorcycle. Reeves and Hollinger will be documented meeting with legendary driver and Le Mans record race win holder Tom Kristensen, speaking with race commentator Bruno Vanderstick and touring the garage of the truly inspirational Fred Sausset.
The MEC and Partner Studio by AOL teams worked closely with Michelin to bring the new content hub to life. Running for six-months, the campaign uses globally recognized talent along with bespoke content housed in a digital destination tailored to true motoring enthusiasts. Car Connections will live on MSN while also utilizing AOL's global video distribution platform to reach enthusiasts across thousands of relevant publishers in Michelin's core target markets and drive traffic back to the hub.
"Engaging storytelling at a global scale will always be at the core of what we do and our work with Michelin, MEC and Car Connections helps demonstrate our ability to develop premium content underpinned by data and insights that gives car enthusiasts access to information they can't get anywhere else," said Mary Gail Pezzimenti, VP, Content Creation, Partner Studio by AOL.
"Being passionate about cars is not a rational process. It's a visceral feeling. It's limitless and highly contagious," said Aurora David, European Account Director, MEC Global Solutions, Paris. "This is the idea behind Car Connections which we're proudly launching as a result of a partnership with Michelin and AOL, and our joined ability to bring together media, content and talent."
Whether it be supercars, technology and design, prestigious or 'classic cars,' motor racing or motorcycling, every person that loves the sights, sounds and smells of everything motoring will find content to fan the flame of their passion on the new Car Connections content hub.
The Car Connections content hub is live at: http://www.msn.com/en-us/autos/car-connections
About AOL
AOL is a media technology company with a mission to connect consumers and creators through open marketplaces. AOL uses data to disrupt content production, distribution and monetisation. The company connects publishers with advertisers across its global, programmatic platforms, tapping into Microsoft inventory and original content brands like TechCrunch, The Huffington Post and MAKERS which reach over 500 million monthly global consumers. Within its mobile advertising network alone, AOL has a reach of roughly 600 million users. A subsidiary of Verizon, AOL is shaping the digital future.
For more information on AOL Partner Studio visit: partnerstudiobyaol.com
About MEC
MEC is committed to growth. Growth for our people, our clients and our industry. MEC pushes the boundaries of what's possible in order to thrive in ~ Ad Ops ~ Analytics ~ Brand Partnerships ~ Content Marketing ~ Data ~ Insight ~ Integrated Planning ~ Mobile ~ Multi-cultural ~ Performance Marketing ~ Planning & Buying ~ Programmatic ~ Search ~ Social ~ Sport, Entertainment & Cause Marketing. Our 5,000 highly talented and motivated people work with category leading advertisers in 93 countries and we are a founding partner of GroupM. To find out more, visit us at www.mecglobal.com #dontjustlivethrive
PR Contact:

Charisse Higgins
AOL
charisse.higgins@teamaol.com
347-271-0861

Katrine Graugaard
MEC
Katrine.graugaard@mecglobal.com
+447796708624