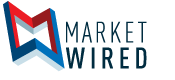 Hunt Mortgage Group Finances the Acquisition of a Multifamily Property Located in Atlanta, Georgia
Total Funding Equals $11.3 Million
/EINPresswire.com/ -- NEW YORK, NY -- (Marketwired) -- 07/14/16 -- Hunt Mortgage Group, a leader in financing commercial real estate throughout the United States, announced today it provided an $11.3 million Fannie Mae loan to finance the acquisition of a multifamily property located in Atlanta, Georgia.
Broadway at East Atlanta is a garden-style multifamily complex consisting of 22, two-story buildings and a total of 176 units. The buildings were developed in 1967 with 164,920 square feet of rentable space. Constructed in 1967, the property was renovated in 2014-2015.
The property was purchased by a regional real estate owner. The transaction is structured for a 7/6 ARM term with lockout for one year, and 1% yield maintenance after that period and 30-year amortization.
"The borrower is a seasoned commercial real estate and multifamily investor/developer," noted Charlie Cole, Director at Hunt Mortgage Group. "Broadway at East Atlanta was recently renovated and is in good condition."
Broadway at East Atlanta offers 291 open parking spaces and is currently 100% occupied. Property amenities include a fitness center, outdoor pool, and playground.
"A major challenge with this deal was the loan needed to close in 45 days and an extension was not an option," added Cole. "We met the deadline and closed on time. We were pleased to be able to deliver quickly and efficiently for this quality sponsor. A commitment to customer service is key to our continued success."
The property is located in DeKalb County, seven miles from downtown Atlanta, and 14 miles from Hartsfield-Jackson Atlanta International Airport. The surrounding area is primarily residential and is well located near stores, restaurants, schools and a major interstate.
About Hunt Mortgage Group
Hunt Mortgage Group, a wholly owned subsidiary of Hunt Companies, Inc., is a leader in financing commercial real estate throughout the United States. The Company finances all types of commercial real estate: multifamily properties (including small balance), affordable housing, office, retail, manufactured housing, healthcare/senior living, hospitality, industrial, and self-storage facilities. It offers Fannie Mae, Freddie Mac, HUD/FHA in addition to its own Proprietary loan products. Since inception, the Company has structured more than $20 billion of loans and today maintains a servicing portfolio of more than $11.6 billion. Headquartered in New York City, Hunt Mortgage Group has 169 employees located in 18 locations throughout the United States. To learn more about Hunt Mortgage Group, visit www.huntmortgagegroup.com.
MEDIA CONTACTS
Brent Feigenbaum
Hunt Mortgage Group
212-317-5730
Email Contact

Pam Flores
773-218-9260
Email Contact