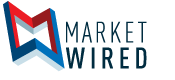 N-Viro International Receives Government Report Approvals for China Project
/EINPresswire.com/ -- TOLEDO, OH--(Marketwired - July 12, 2016) - N-Viro International Corporation (OTCQB: NVIC) announces today that N-Viro Energy Limited, our sister company, has received the Project Feasibility Study Report and Pre-EIA Report with official "Red Chop" approval from the provincial government institutions, both studies are now ready for Jiaxing City government Project Approval for our first waste-to-energy project in China.
The first is a Feasibility Study Report that was prepared by the Jiaxing Economic Construction Planning Institute. The second report is the Environmental Impact Assessment, prepared by the Zhejiang Huanke Environmental Consultancy Co., Ltd. Both reports were prepared using data supplied by us, specific to our N-Viro Fuel™ technology.
These reports recommend and approve the N-Viro Fuel process to be installed at the Jiaxing United Sewage Waste Water Treatment Plant. The reports recommend the Company design a facility to initially treat 500 metric wet tons of sludge daily. Additionally the reports suggest the Company work closely with the planning and wastewater utility to ensure adequate facility design.
The next steps are to establish a subsidiary company under the N-Viro Energy Limited legal structure within the People's Republic of China. Then we will finalize our BOT agreement with the municipal government of Jiaxing and its SOE, the Jiaxing Water Investment Group Co. Ltd. It is expected our agreement will secure operations in China for no less than 30 years.
Additionally, N-Viro International has invited ten officials who are representatives from the Jiaxing government to meet with us at our offices, to begin project design discussions and further showcase our technology.
Timothy Kasmoch, CEO and President of N-Viro International Corporation, shared these comments: "These approvals are similar to USEPA approvals, effectively they are the permits for the project. I'm grateful to our team in China and our corporate team for all the effort to obtain these Chinese government documents."
Mr. Kasmoch continues: "The Jiaxing project at 500 metric wet tons per day is a significantly sized project, larger than the Company has ever embarked upon. The revenue model for N-Viro Energy Limited is significant and we can't wait to get started on the planning discussions and look forward to the delegation visit in the near future."
About N-Viro International
N-Viro International Corporation is a leader in the conversion of organic waste materials generated from industrial, agricultural and municipal sources. The Company's proprietary, patented technologies, unique services and materials handling expertise are combined to offer turnkey solutions for the global alternative energy markets. For more information, please visit www.nviro.com or the N-Viro International Blog.
Special Cautionary Note Regarding Forward‐Looking Statements
The Company cautions that words used both in this document such as "expects," "hopes," "anticipates," "believes" and "may," as well as similar words and expressions used herein, identify and refer to statements describing events that may or may not occur in the future. These forward‐looking statements and the matters to which they refer are subject to considerable uncertainty that may cause actual results to differ materially from those described herein. Additional information and factors that may adversely affect these forward‐looking statements are contained in the Company's reports, including its Annual Report on Form 10‐K for the year ended December 31, 2015 and other filings with the Securities and Exchange Commission. The Company assumes no obligation to update forward‐looking statements to reflect actual results, changes in assumptions or changes in other factors affecting forward‐looking information except to the extent required by applicable securities laws.
For More Information Contact:
Timothy R. Kasmoch
CEO
2254 Centennial Road
Toledo, Ohio 43617
PHONE 419-535-6374
FAX 419-535-7008
info@nviro.com