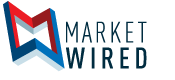 Mold.ca Offers Tips for Indoor Allergy Suffers
Mold.ca, an Ontario Mold Inspection and Mold Removal Company Serving Toronto, the GTA, and Kitchener-Waterloo Region, Offers Helpful Tips for Those Who Suffer From Indoor Allergies
/EINPresswire.com/ -- KITCHENER, ON--(Marketwired - July 06, 2016) - Mold.ca (www.mold.ca), a certified mold inspection and mold remediation company that serves homeowners and businesses in southern Ontario, including Toronto, the GTA, and the Kitchener-Waterloo region, offers several useful tips to help those who suffer from indoor allergies to reduce allergens in the home. According to Steve Zehr, Manager of the Mold.ca Kitchener-Waterloo office, the spring and summer are particularly hard for people with seasonal allergies. "In addition to dealing with hay fever and pollen, many seasonal allergy sufferers are also sensitive to common year-round indoor allergens found in the home, like mold spores and dust mites. Next to getting medical treatment to alleviate allergy symptoms, the best way to tackle allergy problems is to avoid, remove, or reduce contact with the allergen," advises Zehr. "The following are seven tips that are simple but effect ways to reduce allergens in the home."
1/ Control Home Humidity Levels to Avoid Mold Growth
Mold loves moisture so keep your home's humidity level around 50 percent by using a dehumidifier or air conditioner. Eliminate any standing water, fix leaks, and regularly replace air conditioner filters.
2/ Keep it Clean
A good cleaning on a regular basis can go a long way to control mold and dust. Frequently vacuum floors and dust windows, blinds, and curtains. Don't forget other places where dust and dirt accumulate like heating ducts. Mold likes to hide out in rooms that are damp, like bathrooms, kitchens, basements, and laundry rooms, as well as places with standing water like refrigerator and dehumidifier drip pans. Cleaning these areas with diluted bleach will stop mold in its tracks.
3/ Wash Dust Mites Away
Dust mites thrive on bedding but can be controlled by washing your sheets, blankets, and pillows at least once a week in hot water, then throwing them in a hot dryer. Get rid of stuffed animals, unless they can be given the same weekly hot wash treatment.
4/ Give Away Your Indoor Plants
While household plants may not produce pollen, the soil that they are planted in can harbor mold spores.
5/ Don't Let Outdoor Pollens Inside During Allergy Season
Keep your windows closed and use your air conditioner. Use your dryer and don't hang your clothes outside to dry. Remove your outdoor clothes and have a shower immediately after you come in from work.
6/ Eliminate All Possible Irritants
Irritants such as smoke, perfumes, air fresheners, and strong smelling cleaning products can irritate airways and aggravate allergy systems. Keep them out of your home.
7/ Call the Exterminator
If you think you might have a pest problem, best to call in the professionals. Household pests like rodents and cockroaches are known to cause allergic systems and even asthma. In the meantime, remove all possible food and water sources.
About Mold.ca: For fast, efficient, and professional mold and moisture remediation and inspection services for your home or business by certifiedmold experts in Toronto, the GTA, and the Kitchener-Waterloo region, call Mold.ca. Mold.ca specializes in mold inspection and mold removal. Using the latest technology, Mold.ca's highly trained inspectors perform comprehensive mold inspections, testing air quality, and obtaining samples for laboratory analysis. After a thorough investigation, they provide an honest assessment of the mold problem, the underlying reasons behind the mold growth, and advice on how to prevent mold issues in the future. Mold.ca also offers fire and flood damage repair, and interior demolition and renovations services. For more information, please visit www.mold.ca, or call Mold.ca Kitchener-Waterloo at 519-585-0333 or Mold.ca Toronto at 416-504-0333.
Contact Information:
Steve Zehr
Mold.ca, Kitchener-Waterloo
519.585.0333
steve@mold.ca
mold.ca/why-moldca/kitchener-waterloo/

Mold.ca, Toronto
130 King Street West Suite 1800
Toronto, ON M5X 1E3
416. 504.0333
info@mold.ca
www.mold.ca