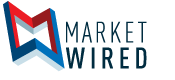 Esterline's Latest CMC Products Enable Cockpit Applications and Connectivity on Swiss International Air Lines' New Bombardier C Series* Aircraft
/EINPresswire.com/ -- FARNBOROUGH, UNITED KINGDOM -- (Marketwired) -- 07/12/16 -- Farnborough International Airshow - Esterline Corporation (NYSE: ESL) (www.esterline.com) is pleased to announce that its advanced CMC Electronics solution enabling flight operations applications and connectivity in the cockpit is featured on Swiss International Air Lines' new Bombardier C Series* aircraft. SWISS is the first customer to select the company's PilotView® Electronic Flight Bag (EFB) and Aircraft Information Server as factory options on their Bombardier C Series* aircraft.
Michel Potvin, President, Esterline Avionics Systems, said: "The selection by SWISS of this line fit option that will enable secure connectivity in their new C Series* aircraft is excellent news and confirms that our EFB systems are evolving with OEM aircraft to meet customer requirements."
Building on the PilotView® platform, the new EFB system features a 12.1 inch multi-touch display, delivering high-end processing and application support capabilities with its Intel® Core™ i7 processor. Coupled with the EFB display on the C Series* aircraft, the PilotView® Aircraft Information Server (AIS) provides integrated connectivity with flight ops and cabin applications. The AIS enables OEM, airline and third party applications such as moving maps (with real-time weather), flight planning, electronic techlogs, maintenance applications, and data loading support. The AIS also connects to the video surveillance system and can be configured for communications with ACARS datalinks.
Jean-Marie Bégis, Director of EFB and Aircraft information Systems for Esterline's CMC team, said: "The PilotView® AIS addresses the ever increasing data sharing, application hosting and secure connectivity requirements associated with cockpit, cabin and aircraft maintenance applications and systems. It addresses the pre-requisite aircraft inter-domain security between these wired and wireless systems making the C Series* aircraft e-Enabled."
With over 4,000 EFB systems in operation worldwide, CMC is a global leader in meeting the demanding aircraft information management requirements for a long list of customers and aircraft OEMs. CMC is marshalling its considerable experience with its Aircraft Information Server and a range of aircraft interface devices that bridge the gap between classes of EFB systems. CMC also works with leading application providers to support software and communication system integration, a fundamental element of successful e-enabled aircraft projects.
The PilotView® EFB and AIS systems are offered as a standard option by ATR, by Dassault on the Falcon 900, 2000 and 7X, by Embraer for the Legacy 600/650 and E-170/190 programs, by Bombardier for the Challenger* 600* series* business jets and CRJ* regional jets, and by Boeing for the Next-Generation B737s and BBJs. In addition, over 30 STCs are available for the PilotView® EFB on a wide range of business jets as well as air transport aircraft, including the Airbus A320 and A330, and the Boeing B737, B747, B757 and B767.
The CMC Electronics (CMC) brand within Esterline Avionics Systems (http://www.esterline.com/avionicssystems) has achieved an international reputation for innovation and excellence in the design and manufacture of electronics products for the military and commercial aviation markets. The company's focus is on delivering innovative cockpit systems integration and avionics solutions to its customers worldwide. CMC is a wholly owned subsidiary of Esterline Corporation (NYSE: ESL) (www.esterline.com), a specialized aerospace and defense company headquartered in Bellevue, WA, that employs over 13,000 people worldwide.
*Trademarks of Bombardier Inc. or its subsidiaries