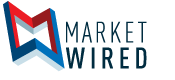 Trelleborg Unveils Unique Primary Flight Control Seal Test Bench at FIA2016
Seal Testing Capabilities Assure Aircraft Seals Will Meet Stringent Requirements for Flight Control Sealing Applications
/EINPresswire.com/ -- HAMPSHIRE, UNITED KINGDOM and FORT WAYNE, IN -- (Marketwired) -- 07/06/16 -- Trelleborg Sealing Solutions announces its new Primary Flight Control Seal Test Bench at FIA 2016 (Farnborough International Airshow) being held in Hampshire, England, from July 11-17. Located in the HA Traub Technical Center in Fort Wayne, Indiana in the U.S., this test equipment can uniquely offer a rapid multi-million cycle testing capability, considerably shortening the proving time of flight control applications.
The Flight Control Seal Test Bench will globally support designers in the evaluation of piston and rod seal designs or entire packages before hardware is available. It can test conditions that are either difficult or expensive to replicate in the real world, improving the quality of the system early in the design stage, reducing the number of errors found later and building customer confidence in seal performance.
Gregory Jones, Trelleborg Sealing Solutions General Manager, Aerospace Hub Americas (AHA), says, "Trelleborg Sealing Solutions continues to be the innovation leader in sealing solutions for aerospace. The Primary Flight Control Seal Test Bench is the only system available in the world that tests either rod or piston hydraulic seals under extreme environmental and motion conditions combined with a multi-million cycle capability."
The Primary Flight Control Seal Test Bench can simulate a large combination of extreme operating conditions. The test equipment is rated for static or cyclic pressures up to 5,000 psi/ 345 bar. It is fully capable of dynamic operation across the entire phosphate ester fluid operating temperature range of -80 degrees F to +325 degrees F/ -62 degrees C to +163 degrees C, testing a seal's endurance against all thermal conditions. It creates a controlled environment where seals can be continuously stressed and monitored as necessitated by the customer and corresponding to their specific application challenges.
A distinguishing capability of the test equipment is achieving pressure rise rates of up to 360,000 psi/second/ 24,800 bar/second enabling accelerated high frequency cycling up to 5 Hz, even under maximum pressure or temperature conditions. This accelerated cycle speed allows for multi-million cycle fatigue testing to occur in just weeks rather than months. Since conditions change over a seal's life, the Primary Flight Control Test Bench uses nested loop automation to change and repeat stroke lengths, speeds, pressures, frequencies, and cycle counts within seconds to simulate an entire range of flight or quality conditions, all without operator input or delay.
As the leader in Elastomer, polytetrafluoroethylene (PTFE) based and airframe seals, Trelleborg products are used in virtually every major aircraft program. Trelleborg Sealing Solutions continues to enhance seal designs and is able to test and validate its newest innovations for a wide variety of systems, including primary and secondary flight control sealing systems, actuation, landing gear, wheels, brakes, fuel controls, engines and airframe. Advanced sealing polymers and seal profiles for flight control sealing applications can undergo vigorous tests using the Flight Control Seal Test Bench to surpass higher pressure, wear and friction challenges and to achieve increased flight hours, speeds and safety.
During FIA 2016, attendees are invited to visit Trelleborg Sealing Solutions at stand A60 in Hall 4 to discuss application solutions and projects with our seal technology experts.
For press releases from the whole of Trelleborg Group, visit the Trelleborg Media Center. The Products and Solutions section allows you to select news by industry. Go to www.trelleborg.com/news where you can also subscribe to our newsletter.
Information about Trelleborg Sealing Solutions and Trelleborg Group
Trelleborg Sealing Solutions is one of the world's leading developers, manufacturers and suppliers of precision seals and bearings. It supports its life sciences, aerospace, industrial and automotive customers through over 20 production facilities and more than 40 marketing companies globally. Within its portfolio are some of the longest established sealing brands, including Busak+Shamban, Chase Walton, Dowty, Forsheda, GNL, Palmer Chenard, Shamban, Skega and Stefa along with a large number of proprietary products and materials such as Turcon®, Zurcon®, Orkot®, Isolast®, Stepseal® and Wills Rings®. www.tss.trelleborg.com.
Trelleborg is a world leader in engineered polymer solutions that seal, damp and protect critical applications in demanding environments. Its innovative solutions accelerate performance for customers in a sustainable way. The Trelleborg Group has annual sales of SEK 30 billion (EUR 3.25 billion, USD 3.60 billion) in over 40 countries. The Group comprises five business areas: Trelleborg Coated Systems, Trelleborg Industrial Solutions, Trelleborg Offshore & Construction, Trelleborg Sealing Solutions and Trelleborg Wheel Systems, and the operations of Rubena and Savatech. In addition, Trelleborg owns 50 percent of Vibracoustic, the global market leader within antivibration solutions for light and heavy vehicles. The Trelleborg share has been listed on the Stock Exchange since 1964 and is listed on Nasdaq Stockholm, Large Cap. www.trelleborg.com.
Image Available: http://www2.marketwire.com/mw/frame_mw?attachid=3030059

For more information or high resolution images, please contact:
Melissa Hoffschneider
Marketing Communications Coordinator
Trelleborg Sealing Solutions Americas
Tel: +1 260 748-5718
Email: Email Contact

Press release distributed in the Americas by
Valerie Harding
Ripple Effect Communications
491 Mass Ave, Suite 4, Boston, MA 02118
Tel: +617-536-8887
Email: Email Contact