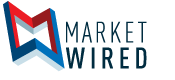 Swissotel Extends Reach Into Kingdom of Saudi Arabia With Second Hotel in Makkah
Swissotel Al Maqam, Makkah to Open in Time for Hajj
/EINPresswire.com/ -- Swissôtel Hotels & Resorts today announced that it has entered into an agreement with Sarah Towers For Real Estate Investment Company to manage the 1,624-room Swissôtel Al Maqam, Makkah in the Kingdom of Saudi Arabia.
Becoming Swissôtel's second property in the religious city, Swissôtel Al Maqam will be situated in the prestigious Abraj Al Bait complex, part of the King Abdul Aziz Endowment Project, overlooking the Masjid Al Haram. With an imminent opening in September 2016, it will join the existing Swissôtel Makkah and is poised to become an iconic symbol of genuine hospitality for Muslim travellers visiting the Holy City.
Approximately one hour from King Abdulaziz International Airport, the property is footsteps away from the Masjid Al Haram, the largest mosque in the world, and the Ka'aba, known as the most sacred site in the Muslim faith. Swissôtel Al Maqam will be flanked by other properties already within the FRHI Hotels & Resorts (FRHI) portfolio, Raffles Makkah Palace and Fairmont Makkah Clock Royal Tower, in addition to Swissôtel Makkah, with the entire complex currently housing the largest number of guestrooms within the Abraj Al Bait complex.
"The Kingdom of Saudi Arabia is one of the fastest growing tourism sectors in the Middle East and is a country that continues to diversify with a strong focus on religious and business opportunities," said Sami Nasser, senior vice president, operations, Middle East, Africa and India for FRHI. "Given the success we've enjoyed within our tri-branded hotel complex in Makkah, we are delighted to be expanding our footprint in this region with another extraordinary property."
In addition to 1,624 guestrooms and suites, which range from 32 to 84 square metres in size, with the majority providing direct and unfettered views to the Haram area and Ka'aba, Swissôtel Al Maqam will also offer a variety of restaurants and dining experiences. Al Khayraat, an all-day dining restaurant can seat upwards of 3,000 guests in one seating, effectively becoming one of the largest restaurants in the world. Masharif Tea Lounge will serve a selection of classic oriental and worldwide culinary options with a panoramic view of the holy city. It will also boast the city's only hotel to have two entrances within the complex; from Um AL Qura Tunnel and Ibrahim Al Khalil Street.
The addition of Swissôtel Al Maqam complements a growing portfolio of FRHI-managed hotels currently under development in Saudi Arabia, including Swissôtel, Raffles and Fairmont hotels in Jeddah all slated to open before 2020, in addition to Fairmont Riyadh, Business Gate which will open in early 2017. Swissôtel flags will also be raised throughout the Middle East within the next five years with Swissôtel Citystars Sharm El Sheikh and a property in 'New Cairo' - Swissôtel Katameyah in Egypt.
In total, Swissôtel's parent company operates 19 hotels and more than 7,000 guestrooms in the Middle East, Africa and India region with another 19 hotels in varying stages of development. Swissôtel Al Maqam becomes FRHI's ninth project in the Kingdom of Saudi Arabia.
About Swissôtel Hotels & Resorts
Conveniently located where travellers want to be, Swissôtel Hotels & Resorts provides guests with the opportunity to stay in the heart of more than 30 top locations worldwide, where they can confidently explore the very best each destination has to offer. Synonymous with all there is to love about Switzerland, the brand remains true to its roots, successfully combining genuine Swiss hospitality with intelligent design and local flair. With social responsibility at the forefront and a genuine commitment to positively impact the destinations it calls home, every Swissôtel upholds industry-leading sustainability standards and is committed to treating guests, colleagues, and the environment with equal respect. This all comes together to provide guests with peace of mind that is authentically Swiss. Part of FRHI Hotels & Resorts, a leading global hotel company that also operates the Fairmont and Raffles brands, the Swissôtel portfolio offers business and leisure guests an authentic and local travel experience that is full of energy, passion and vitality. For more information or reservations, please visit swissotel.com.
FRHI Hotels & Resorts
Mike Taylor
+416 874 2457
mike.taylor@frhi.com
FRHI Hotels & Resorts
Alka Winter
+971 50 652 8204
alka.winter@frhi.com