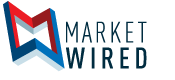 Belmont Resources Inc.: Kibby Basin, Nevada Gravity Survey Returns Positive Results
Staking, Drilling, & Sampling Planned
/EINPresswire.com/ -- Belmont Resources Inc. (TSX VENTURE:BEA)(FRANKFURT:L3L1)(OTC PINK:BEAAF) ("Belmont", or the "Company). Further to our news release of June 23, 2016, Wright Geophysics Inc. has completed the three-dimensional interpretation of the detailed gravity survey conducted by Magee Geophysical Services LLC on the Kibby Basin, Nevada property. Results of the survey are integrated with an earlier airborne magnetic survey completed by the USGS and reported upon by Wright (2016).
The Property potential to host lithium-bearing brines in a geologic setting similar to the continental brine model ascribed to Clayton Valley, has been further enhanced by the results of this recently completed gravity survey.
Gravity Survey Results:
A total of 609 gravity stations comprise the data set. Stations were positioned on a 500m grid as well as along surrounding public roads, with approximately one kilometer spacing. In addition to the 439 surveyed stations, 170 public domain USGS stations were merged into the database to provide regional coverage surrounding the property scale survey.
The detailed gravity survey confirms the large scale structural hypothesis of a pull-apart basin and also added considerable structural detail. A basin model is generated which reveals the basin to be on the order of 4000m deep with an east-west asymmetry, the east side being steeper than the west. This asymmetry is similar to the Clayton Valley basin as described by Zampirro (2003). In addition, the asymmetry appears to be an important control to brine entrapment at the Clayton Valley deposit. A 7.4 kilometer long structure is identified in Kibby Valley with characteristics interpreted to be akin to major structures bounding the south side of Clayton Valley.
As a result of the positive results returned from the gravity survey, James Wright - Wright Geophysics and Mr. Hunsaker, Consulting Geologist have recommended extending the land position east to cover the major structure bounding the basin's east side; and to the north-northeast to cover a portion of the deep part of the basin where it extends northward from the original Kibby claims. The gravity survey identifies several significant structures that juxtapose rocks of differing densities that are most likely basin-fill sediments faulted against the basement rocks.
Vojtech Agyagos - CEO/President comments:
The gravity survey and derived basin model fits the Clayton Valley model in sufficient detail as to certainly warrant further exploration. Phase 2 - Drilling and sampling are now being planned.
The complete Gravity Survey interpretation report as prepared by Wright Geophysics Inc. titled 'Kibby Basin Property - Gravity Survey Basin Model, dated June 26, 2016 will be posted on our website at www.BelmontResources.com for your further review.
NI 43-101 Disclosure:
Ernest L. Hunsaker III, CPG 8137, a Qualified Person as defined by National Instrument 43-101, has reviewed and approved the technical information in this news release.
ON BEHALF OF THE BOARD OF DIRECTORS,
Vojtech Agyagos, CEO/President
This Press Release may contain forward-looking statements that may involve a number of risks and uncertainties, based on assumptions and judgments of management regarding future events or results that may prove to be inaccurate as a result of exploration and other risk factors beyond its control. Forward looking statements in this news release include statements about the possible raising of capital and exploration of our properties. Actual events or results could differ materially from the Companies forward-looking statements and expectations. These risks and uncertainties include, among other things, that we may not be able to obtain regulatory approval; that we may not be able to raise funds required, that conditions to closing may not be fulfilled and we may not be able to organize and carry out an exploration program in 2016; and other risks associated with being a mineral exploration and development company. These forward-looking statements are made as of the date of this news release and, except as required by applicable laws, the Company assumes no obligation to update these forward-looking statements, or to update the reasons why actual results differed from those projected in the forward-looking statements.
Neither the TSX Venture Exchange nor its Regulation Services Provider (as the term is defined in the policies of the TSX Venture Exchange) accepts responsibility for the adequacy or accuracy of this news release.
Belmont Resources Inc.
(604) 683-6648
(604) 683-1350 (FAX)
belmontr@telus.net
www.belmontresources.com