Global Non Destructive Market for Infrastructure 2016 Share, Trend, Segmentation and Forecast to 2020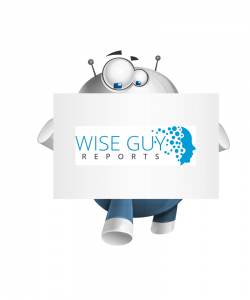 Non Destructive Market for Infrastructure to Reach $4 billion with 9.5% CAGR to 2022
PUNE, INDIA, July 11, 2016 /
EINPresswire.com
/ -- The overall NDT services market is expected to be $2.3 billion and is expected to grow at a CAGR of 9.5% and reach $4 billion by the end of 2020. The global equipment market is estimated to be $1.5 billion and is expected to grow at a CAGR of 8.7%.
Complete report details @
https://www.wiseguyreports.com/reports/473930-global-non-destructive-market-for-infrastructure-industry-market-trends-and-forecasts-2014-2020
The services market is driven by aging infrastructure and the increasing need for its maintenance in developed regions like the US and Western Europe. The global recession and the European Sovereign Debt crisis have slowed down the economy drastically, thereby making investments in new projects nearly non-existent. However, the need for NDT testing is unaffected as the financial implications of failure are much greater than the cost of testing. This is a core driver of the services market.
The increasing number of infrastructure projects in APAC and Latin America has greatly increased the need for NDT. Government regulations combined with environmental mandates because of increasing pollution levels has made NDT mandatory in these emerging countries. With innovative technologies coming into the picture for power production and aging oil refineries, the power generation and oil and gas industries hold highest market share during the forecast period.
Request a sample report @
https://www.wiseguyreports.com/sample-request/473930-global-non-destructive-market-for-infrastructure-industry-market-trends-and-forecasts-2014-2020
The economies of China, India, South Korea, Indonesia, Brazil and Mexico, among others, have had a steady GDP growth over the years, attracting investors from around the world to invest in different sectors. Migration of the general population from rural areas to urban areas has increased in these countries, resulting in demand for housing and other facilities. With the construction sector booming in these countries, the non-destructive testing market has flourished because it is a necessity in getting clearances for buildings.
The
Non Destructive
Testing Market has been segmented on the basis of Technology (Radiographic Testing, Ultrasonic Testing, Magnetic Particle Testing, Liquid Penetrant Testing, Visual Testing, Acoustic Emission Testing, Thermography Testing, Moisture Content Estimation, Laser Scanning Testing, and Others), Type (Cement, Concrete, Ceramics, and Others), Infrastructure Age (< 30 Years and > 30 Years), End User Industry (Aerospace & Defense, Automotive, Oil & gas, Infrastructure, Power Generation, and Others), Time Frame (7 days, 14 days, 28 days, and 28 days – 1 year), and Geography (North America, Europe, Asia Pacific, Middle East & Africa, and Latin America).
This report describes a detailed study of the Porter's five forces analysis of the market. All the five major factors have been quantified using the internal key parameters governing each of them. It also covers the market landscape of these players which includes the key growth strategies, geographical footprint, and competition analysis.
The report also considers key trends that will impact the industry and profiles of leading suppliers of Non Destructive Testing Market. Some of the top companies mentioned in the report are Mistras Group, Inc., Olympus Corporation, Acuren, Exova Holdings Limited, Arcadia Aerospace Industries, LLC, GE Measurement & Control Solutions, FujiFilm Holdings, and among others.
Make an enquiry before buying this Report @
https://www.wiseguyreports.com/enquiry/473930-global-non-destructive-market-for-infrastructure-industry-market-trends-and-forecasts-2014-2020
Table of content
1. Introduction
1.1 Research methodology
1.2 Market Definition
1.3 Report Description
2. Key Findings
3. Market Overview & Dynamics
4. Introduction
4.1 Drivers
4.2 Restraints
5. Porter's Five Forces Analysis
5.1 Bargaining power of Suppliers
5.2 Bargaining power of Buyers
5.3 Degree of Competition
5.4 Threat of Substitution
5.5 Threat of new entrants
6. Non Destructive Testing for Infrastructure Sector Market Segmentation
6.1 By Technology
6.1.1 Radiographic Testing
6.1.2 Ultrasonic Testing
6.1.3 Magnetic Particle Testing
6.1.4 Liquid Penetrant Testing
6.1.5 Visual Testing
6.1.6 Acoustic Emission Testing
6.1.7 Thermography Testing
6.1.8 Moisture Content Estimation
6.1.9 Laser Scanning Testing
6.1.10 Others
6.2 By Type
6.2.1 Cement
6.2.2 Concrete
6.2.3 Ceramics
6.2.4 Others
6.3 By Infrastructure Age
6.3.1 < 30 Years
6.3.2 > 30 Years
6.4 By Time Frame
6.4.1 7 Days
6.4.2 14 Days
6.4.3 28 Days
6.4.4 28 Days – 1 Year
6.5 By Region
6.5.1 North America
6.5.2 Europe
6.5.3 Asia Pacific
6.5.4 Middle East & Africa
6.5.5 Latin America
7. Company Profiles
7.1 Mistras Group, Inc.
7.2 Olympus Corporation
7.3 Acuren
7.4 Exova Holdings Limited
7.5 Applus RTD
7.6 Arcadia Aerospace Industries,LLC
7.7 X-R-I Testing
7.8 GE Measurement & Control Solutions
7.9 FujiFilm Holdings
7.10 Intertek Group PLC.
7.11 Flir Systems Inc.
7.12 MagnaFlux
8. Investment Analysis
9. Future of Non Destructive Testing Market for Infrastructure Sector
Buy this report @
https://www.wiseguyreports.com/checkout?currency=one_user-USD&report_id=473930
Norah Trent
wiseguyreports
+1 646 845 9349 / +44 208 133 9349
email us here