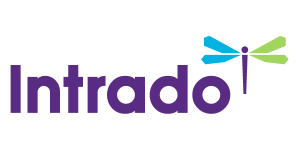 Helicopter Market Is Likely To Experience A CAGR Of 5% To 2018 : Radiant Insights,Inc
RadiantInsights.com has announced the addition of "Global Helicopter Market Trends, Growth And Forecast Report Up To 2018 : Radiant Insights, Inc" Market Research Report to their Database.
/EIN News/ -- San Francisco, July 11, 2016 (GLOBE NEWSWIRE) -- Worldwide helicopter market is likely to experience a CAGR of around 5% over the forecast period (2014-2019). Although, the market has gone through sluggish demand in the recent past. Expanding demand from oil end-users is the major factor driving the global product demand in the coming years.
Browse Full Research Report With TOC on http://www.radiantinsights.com/research/global-helicopter-market-2014-2018
Strong existence in civil helicopter industry along with rising penetration in defense sector will expand the bell helicopters market shares. The worldwide market has observed high growth in past few years. The industry is fragmented into two segments - defense & civil helicopters.
The demand for the civil helicopter is propelled by activities associated with oil & exploration. Advanced defense equipment boosts the growth of defense helicopters. This segment currently dominates the Russia & CIS helicopter market. It is likely to remain the dominant segment over the forecast period.
Russian government plans regarding for helicopter fleet-up graduation along with the rise in defense spending can drive the growth in the coming years. Alternatively, Europe and North America has observed restraint in demand in the past. This owes to cuts in defense budgets.
China, India, and Japan were the leading areas in helicopter market in 2013. This owes to notably expanding demand for defense and commercial helicopters in these countries, thereby, attributing in overall product growth. Thailand, South Korea, and Japan were the few countries that were chosen for delivery of novel civil helicopters.
Request A Sample Copy Of This Report at: www.radiantinsights.com/research/global-helicopter-market-2014-2018/request-sample
Key market participants in the global helicopter market comprise Kaman Corporation, NH Industries, Robinson Helicopters, Bell Helicopters, Russian Helicopters, Augusta West land, Hindustan Aeronautical. Bell helicopters dominated the market in 2013. The Company scored novel helicopters order in Asia Pacific region.
Table of Contents
Executive Summary
List of Abbreviations
See More Reports of This Category by Radiant Insights: http://www.radiantinsights.com/catalog/defense
3.Scope of the Report
3.1 Market Overview
3.2 Product Offerings
Market Research Methodology
4.1 Market Research Process
4.2 Research Methodology
Explore Other Reports By Radiant Insights,Inc at
http://www.radiantinsights.com/research/global-pos-printer-market-2016-2020
Aviation Actuation Systems Market –
http://www.radiantinsights.com/research/global-aviation-actuation-systems-market-2016-2020
About Radiant Insights
Radiant Insights is a market research and consulting company offering syndicated research studies, customized reports, and consulting services. Our market research studies are designed to facilitate strategic decision making, on the basis of extensive and in-depth quantitative information, supported by extensive analysis and industry insights. Using a patented and robust research methodology, we publish exhaustive research reports covering a host of industries such as Technology, Chemicals, Materials, and Energy.Radiant Insights has a strong base of analysts, consultants and domain experts, with global experience helping us deliver excellence in all research projects we undertake.
Contact Details:
Michelle Thoras                          
Corporate Sales Specialist, USA
Radiant Insights, Inc
Phone: 1-415-349-0054
Toll Free: 1-888-202-9519
Email: sales@radiantinsights.com                                                      
Web: http://www.radiantinsights.com/