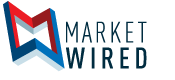 Godlan, Infor CPQ (Configure Price Quote) Specialist, Welcomes Gregg Smith as Senior Account Executive
/EINPresswire.com/ -- CLINTON TOWNSHIP, MI--(Marketwired - June 28, 2016) - Godlan, a manufacturing ERP software specialist (Infor CloudSuite™ Industrial -- SyteLine), Infor CPQ (Configure Price Quote) specialist, and Infor Gold Channel Partner, announced today the hiring of Gregg Smith as Senior Account Executive. Smith will assist Godlan's prospects and customers throughout the United States in achieving their objectives and exceeding their goals with cutting-edge CPQ (Configure Price Quote) software and consulting services.
"It is the quality of the people and the commitment to excellence for both customers and staff that drew me to the Godlan team," said Smith. "Their customer satisfaction scores are some of the highest I have ever seen and the tenure length of employees is equally impressive."
Gregg comes to Godlan from POOL4TOOL where he served as Director of North America Sales. Over his career he has worked in the engineering scientific space for Lockheed, GM, IBM and Logitech. Gregg has extensive experience in CAD, CPQ, PLM and Procurement.
"I find the CPQ space is maturing very rapidly and it's fun to help businesses discover a solution that will truly create a transformation in the way they do business. In today's economy you want things fast, easy, and accurate," commented Smith. "You want to be the company that is easiest to buy from and have sticky qualities that keep customers coming back. CPQ does exactly this, and being part of Golan's team to focus on delivering this technology to companies will be fun, exciting and rewarding."
Smith has been helping customers for over 20 years in their buy cycles to secure proven complex software solutions that have greatly improved their businesses. He gained much of his CPQ knowledge while at Cincom Systems early on, where his focus was on configuration. Today, Smith knows the value extends well beyond configuration and his focus will be promoting the platform. Although CPQ is often deployed in phases with great success, the truly great benefits, savings and profits are recognized when integrating and automating the pricing and quoting process to become the sales platform.
Godlan achieved ranking on the 2015 Inc 5000 list, a TEC Accreditation for ERP Solutions in 2013, 2014 & 2015, was awarded the Infor North America SyteLine ERP Partner of the Year 2011, Infor Regional Partner of the Year 2013, and is an approved Infor Gold Channel Partner serving customers for over 32 years. For more information, visit godlan.com or call 586-464-4400.
About Godlan, Inc.
Godlan is a leading manufacturing performance specialist that has been implementing integrated technology solutions since 1984. As an approved Infor Gold Channel Partner with a focus on Infor CloudSuite (SyteLine) ERP, Godlan supports the implementation of world-class processes and best practices throughout discrete manufacturing organizations. For more information about Godlan or Infor CloudSuite (SyteLine) ERP manufacturing software demos, call 586-464-4400, visit godlan.com or follow us on Twitter @Godlan_Inc.
About Infor
Infor is fundamentally changing the way information is published and consumed in the enterprise, helping 73,000 customers in more than 200 countries and territories improve operations, drive growth, and quickly adapt to changes in business demands. Infor offers deep industry-specific applications and suites, engineered for speed, and with an innovative user experience design that is simple, transparent, and elegant. Infor provides flexible deployment options that give customers a choice to run their businesses in the cloud, on-premises, or both. To learn more about Infor, please visit infor.com.
Infor customers include:
+ 19 of the top 20 aerospace companies
+ 12 of the top 13 high tech companies
+ 10 of the top 10 pharmaceutical companies
+ 22 of the 25 largest US health delivery networks
+ 16 of the 20 largest US cities
+ 84 of the top 100 automotive suppliers
+ 31 of the top 50 industrial distributors
+ 5 of the top 9 brewers
Image Available: http://www.marketwire.com/library/MwGo/2016/6/23/11G104110/Images/Gregg-Smith-d8f0b73c598882a9b07e1cff867c2925.jpg
Embedded Video Available: https://youtu.be/kIPHf2C06nI
Attachment Available: http://www.marketwire.com/library/MwGo/2016/6/23/11G104110/Infor-Configure-Price-Quote-CPQ-Godlan-649285547798.pdf
Attachment Available: http://www.marketwire.com/library/MwGo/2016/6/23/11G104110/Whitepaper_Using_CPQ_To_Ensure_One_Vision_of_an_Or-3ade2f0d585d8075b003ee505aa4ebe6.pdf
For more information:
Bobby Rudder
Godlan, Inc.
586-464-4400
Email contact