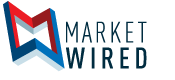 Government of British Columbia: Update on Meeting of Provincial and Territorial Ministers Responsible for Housing
/EINPresswire.com/ -- VICTORIA, BRITISH COLUMBIA -- (Marketwired) -- 06/27/16 -- For Immediate Release
2016MNGD0035-001153
June 27, 2016
Ministry of Natural Gas Development and Responsible for Housing
Ministry of Families, Children and Social Development and Responsible for Canada Mortgage and Housing Corporation
NEWS RELEASE COMMUNIQUE
Update on meeting of provincial and territorial ministers responsible for housing
VICTORIA - Provincial and territorial ministers responsible for housing met in Victoria today to discuss their vision and priorities for affordable and social housing in Canada.
The provinces and territories discussed how to work together with the federal government to achieve the best possible outcomes for Canadians and also the need for long-term, flexible, sustainable and predictable funding for provinces and territories to address their varied needs and circumstances. The meeting was chaired by Rich Coleman, British Columbia's Minister Responsible for Housing and chair of the Provincial/Territorial Housing Forum. The provincial and territorial housing ministers will meet tomorrow with the federal minister responsible for housing, Honourable Jean-Yves Duclos. The federal government's focus at tomorrow's meeting will be on its intention to develop a National Housing Strategy.
The meeting is of great importance as the federal government has signaled that they will be actively engaged, notably financially, as a partner with the provinces and territories in addressing the challenges and finding solutions to providing safe and affordable housing for all Canadians.
Over the past years, provinces and territories have made significant provincial and territorial housing investments to respond to their unique housing needs. Provincial and territorial ministers responsible for housing welcome the federal government's commitment to make new and additional investments in housing. Ministers expect productive discussions with the federal government in order to develop a more comprehensive federal, provincial and territorial collaboration on current and new housing initiatives that include more flexibility, sustainability and predictability of federal funding.
Achieving success requires renewed intergovernmental collaboration and respect for the roles and responsibilities of each province and territory. The provinces and territories are seeking a long-term, meaningful partnership with the federal government.
"The federal government and all provinces and territories want to ensure every Canadian has a safe, affordable place they can call home," said Coleman. "We want to thank the federal government for its willingness to commit significant funds for affordable housing across the country and we look forward to its continued investments. We are confident that by working together we can create long-term solutions that will benefit all Canadians."
Connect with the Province of B.C. at: www.gov.bc.ca/connect
Contacts:
Lindsay Byers
Media Relations
250 952-0617

Charles Sauriol
Media Relations, CMHC
613 816-5978
csauriol@cmhc-schl.gc.ca