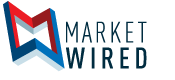 GoviEx Increases Cost Savings and Announces Issuance of Shares in Settlement of Committee Members' Fees
/EINPresswire.com/ -- VANCOUVER, BRITISH COLUMBIA -- (Marketwired) -- 06/27/16 -- GoviEx Uranium Inc. (CSE: GXU) announced that, in order to preserve its cash for furthering its project activities worldwide, it will pay directors' fees owed to certain independent committee members of its Board of Directors by the issuance of GoviEx common shares. Independent directors have foregone fees since March 2013. A total of 166,668 common shares will be issued to these directors in satisfaction of an aggregate of C$20,000 owed to them. The number of shares issued was determined in reference to the closing price of the Company's shares (C$0.12) on the date the directors' fees became payable.
About GoviEx Uranium Inc.
GoviEx is a mineral resource company focused on the exploration and development of its African uranium properties. GoviEx's principal objective is to become a significant uranium producer through the continued exploration and development of its Mine Permitted Madaouela Project in Niger and its Mine Permitted Mutanga Project in Zambia. The Company's African portfolio also includes the advanced exploration stage uranium-copper-silver Falea Project in Mali, and the Dome exploration property in Namibia.
Visit GoviEx's website at www.goviex.com.
Contacts:
GoviEx Uranium Inc.
Govind Friedland
Executive Chairman
+1 604 331-9882

GoviEx Uranium Inc.
Daniel Major
Chief Executive Officer
+1 604 331-9882
info@goviex.com
www.goviex.com

Renmark Financial Communications Inc.
Robert Thaemlitz
+1 (416) 644-2020 or +1 (514) 939-3989
rthaemlitz@renmarkfinancial.com
www.renmarkfinancial.com