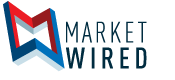 AMETEK Solidstate Controls Congratulates Diann McKenzie for Her 40 Years of Service
COLUMBUS, OH--(Marketwired - June 27, 2016) - AMETEK Solidstate Controls, Inc. (SCI), a leader in highly customized uninterruptible power supplies (UPS), today honors Diann McKenzie for her 40 years of dedication to the company. Diann began her career at SCI in September 1975 as a high school work-study student in the document control department.
/EINPresswire.com/ -- Shortly after graduation, McKenzie began her career in sales, working for the legendary David Johnson selling UPS systems into the power generation and hydrocarbon processing industries.
McKenzie was part of the team that opened SCI's new state of the art facility in 1979, where SCI is still headquartered today. McKenzie has witnessed the tremendous growth in the company and the sales department since then. "I was the only employee entering sales and processing orders in the early 80s; today we have well over a dozen people in those roles," comments McKenzie.
Nick Yarnell, Contracts Manager has worked with McKenzie for the past 25 years and remembers many of her titles. Yarnell says, "Purchasing Coordinator, Customer Service Administrator, Engineering Administrator and Project Administrator are just a few of the roles Diann has held since 1975. The common denominator is that no matter what position she has held, Diann has excelled at each and served as a role model to all SCI team members."
About AMETEK Solidstate Controls:
SCI is a recognized leader in highly customized inverters and UPS systems for critical processes involving harsh environments such as power generation and petrochemical processing (including fossil fuel and nuclear power utilities).
SCI has administrative and manufacturing operations at its world headquarters in Columbus, Ohio. It is a unit of AMETEK, Inc., a leading global manufacturer of electronic instruments and electromechanical devices with annual sales of $4.0 billion. For additional information, visit: www.solidstatecontrolsinc.com.
Image Available: http://www.marketwire.com/library/MwGo/2016/6/24/11G104235/Images/Mckenzie_Dianne-9e4c9568e8e696cea69ed44997f3b017.jpg
For more information, contact:
AMETEK Solidstate Controls Media Relations
Master Plan Communications, Inc.
Manda Manning
(850) 549.5652
manda@masterplanpr.com

or

Deborah Cser
(714) 310.9651
deborah@masterplanpr.com