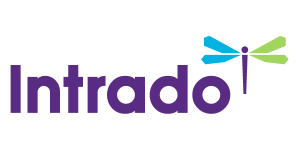 Tartack Chiropractic & Wellness Center Offers Targeted, Effective Whiplash Treatments Following an Auto Injury
/EIN News/ -- FT. LAUDERDALE, Fla., June 26, 2016 (GLOBE NEWSWIRE) -- Tartack Chiropractic & Wellness Center would like to make Fort Lauderdale area residents aware of their premier chiropractic services available for those who have been injured in a car accident. One of the most common auto accident injuries is whiplash, which can cause intense acute pain as well as lingering symptoms.
Injuries that occur as the result of a car accident often cause ongoing neck pain and back pain. While some injuries present themselves immediately following the trauma, others don't show symptoms until months or even years later. Finding and addressing potential long-term issues from a car accident is crucial to restoring and maintaining health going forward.
The trauma from an auto accident can lead to chronic neck pain, back pain, headaches and migraines. However, whiplash is one of the most common auto accident injuries. Whiplash occurs when a car stops suddenly and the passengers are whipped suddenly forward against their seat belt, and then back again. While seat belts help to minimize the harm caused during impact, this effect is extremely jarring to the spine and neck.
Tartack Chiropractic & Wellness Center offers a range of non-invasive treatments to address both the pain and injury that follows an auto accident. Upon the initial exam, Dr. Tartack will discuss the symptoms with the patient and perform a physical exam, which may include X-rays.
Some of the symptoms of whiplash can include neck pain, back pain, blurred vision, knotted muscles, dizziness and decreased range of motion. Headaches and migraines can also result. Whiplash symptoms can come on suddenly or gradually over time. In addition to targeted chiropractic adjustments, whiplash treatment can include compatible services such as therapeutic massage.
Dr. Jeffrey Tartack, Chiropractic Physician and Certified Chiropractic Sports Physician, explains, "After a car accident, time is of the essence. Early detection of issues with the neck and spinal cord is crucial to addressing and treating them appropriately. Here at Tartack Chiropractic & Wellness Center, we have a suite of services to address issues like whiplash efficiently and comprehensively."
Tartack Chiropractic & Wellness Center recommends seeing a chiropractor as soon as possible after an auto accident. This will ensure the identification and treatment of issues both acute and potentially chronic. Left untreated, auto accident injuries can become far worse over time. However, professional chiropractic care can minimize ill effects while speeding pain relief and healing.
Tartack Chiropractic & Wellness Center is located in Suite 501 at 1222 South Andrews Avenue in Fort Lauderdale, Florida. Those in the Fort Lauderdale area looking for injury relief following an auto accident may call Tartack Chiropractic & Wellness Center at (954) 764-4042. More information about the practice and their services is available by visiting their website at http://www.tartackchiropractic.com/.
Tartack Chiropractic & Wellness Center, (954) 764-4042