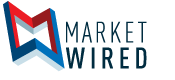 Baltimore Mayor Stephanie Rawlings-Blake Recommits the Nation's Mayors to Supporting Flint Residents
The United States Conference of Mayors 84th Annual Meeting June 25, 2016 -- Indianapolis
/EINPresswire.com/ -- WASHINGTON, DC--(Marketwired - June 25, 2016) - USCM (USCM) President Baltimore (MD) Mayor Stephanie Rawlings-Blake today recommitted the nation's mayors to putting its full force behind the effort to help the people of Flint as they work to recover from the water crisis.
"We have worked closely with Flint Mayor Karen Weaver to help spread awareness about the lead contamination that has afflicted her city's water supply. We will continue to do everything we can to bring resources to Flint that are needed to recover and re-build the city's water infrastructure," said Mayor Rawlings-Blake who appointed formed Atlanta Mayor Shirley Franklin, USCM CEO & Executive Director Tom Cochran and a resource team to travel to Flint on several occasions to better understand what the Conference can be doing to bring the resources and national attention to Flint that it desperately needs.
Rawlings-Blake today made those comments during her President's Report -- her outgoing speech as she approaches the end of her tenure as Conference President. Flint (MI) Mayor Karen Weaver was present during Mayor Rawlings-Blake's presentation and was recognized for her tireless work on behalf of her residents.
Video of the Rawlings-Blake's comments can be viewed at https://www.dropbox.com/s/3uf40wrqowvqo49/SRB_Flint_Rollin_1.mp4?dl=0
This week, approximately 200 mayors are gathered in the swing state of Indiana for the U.S. Conference of Mayors 84th Annual Meeting that runs from Friday, June 24 to Monday, June 27. During the four-day session, mayors are discussing a wide variety of priorities that contribute to the overall health of America's cities, and consider and adopt the policy resolutions that guide the advocacy agenda of the organization.
With more than 85% of people in the United States living in our nation's cities and metro areas, mayors are convinced that despite their geographic location, cities large and small are plagued by many of the same challenges. As a result, mayors are calling on the Presidential Candidates to highlight The 2016 Mayors' Compact for a Better America: A Call to Action, which prioritizes urban issues, as well as the mayors' vision to strengthen the federal-local partnership and build strong cities and metro economies.
PRESS GUIDANCE:
All business sessions are OPEN to the press unless otherwise indicated (EVENING EVENTS ARE CLOSED TO PRESS).
All press MUST register to attend the meeting at: http://usmayors.org/84thAnnualMeeting/press_registration.asp
On-site registration at the J.W. Marriott hotel - room 308 -- will also be available during the meeting. ONLY reporters with proper, up-to-date press credentials will be allowed access.
For planning purposes, the AGENDA and list of PRE-REGISTERED MAYORS will be available at www.usmayors.org.
About The United States Conference of Mayors -- The U.S. Conference of Mayors is the official nonpartisan organization of cities with populations of 30,000 or more. There are nearly 1,400 such cities in the country today, and each city is represented in the Conference by its chief elected official, the mayor. Like us on Facebook at facebook.com/usmayors, or follow us on Twitter at twitter.com/usmayors.
Contact:
Elena Temple
202-286-1100
etemple@usmayors.org

Sara Durr
202-215-1811
sara@durrcommunications.com