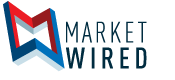 The Jean Coutu Group to Hold First Quarter of Fiscal 2017 Results Conference Call
/EINPresswire.com/ -- VARENNES, QUEBEC -- (Marketwired) -- 06/21/16 -- The Jean Coutu Group (PJC) Inc. (TSX: PJC.A) announced today that the release of results for the first quarter of fiscal 2017 will take place on July 5, 2016 at approximately 7:00 a.m. ET.
Financial analysts and investors are invited to attend a conference call during which the financial results will be presented.


Time and date:                Tuesday, July 5, 2016, at 8:30 a.m. ET

Dial number:                  514-392-1478 or 866-542-4146

Conference call name:         The Jean Coutu Group (PJC) Inc.


Media and other interested individuals are invited to listen to the live or deferred broadcast on the Jean Coutu Group corporate website at www.jeancoutu.com. A full replay will also be available by dialling 514-861-2272 or toll free at 800-408-3053 until August 4, 2016. The access code is 1820853 followed by pound sign (#).
About The Jean Coutu Group
The Jean Coutu Group is one of the most trusted names in Canadian pharmacy retailing. The Corporation operates a network of 420 franchised stores in Quebec, New Brunswick and Ontario under the banners of PJC Jean Coutu, PJC Clinique, PJC Sante and PJC Sante Beaute, and employs more than 20,000 people. Furthermore, since December 2007, the Jean Coutu Group owns Pro Doc Ltd ("Pro Doc"), a Quebec-based subsidiary and manufacturer of generic drugs.
Website: www.jeancoutu.com
Contacts:
The Jean Coutu Group (PJC) Inc.
Helene Bisson
Vice President, Communications
(450) 646-9611, ext. 1165