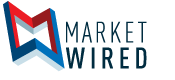 Ice Energy's New Residential Ice Battery Part of White House Initiative for Scaling Energy Storage and Renewables
/EINPresswire.com/ -- SANTA BARBARA, CA -- (Marketwired) -- 06/21/16 -- Ice Energy, the leading provider of distributed thermal energy storage solutions, is honored that its new Ice Bear residential cooling system was included in the recently announced White House initiative on scaling renewable energy and storage.
Mike Hopkins, CEO of Ice Energy, commented: "Ice Energy is entering the home AC market with a disruptive cooling technology. Our new product, the Ice Bear 20, will save homeowners money, reduce their carbon footprint and be the next leap forward in transforming the electric grid from an inefficient fossil fuel-dependent system to an efficient renewable-powered system."
The Ice Bear 20 is an ice-based cooling system based on the Ice Bear 30, the company's highly successful ice battery for commercial and industrial AC systems. Unlike the Ice Bear 30, however, the Ice Bear 20 is a fully integrated cooling and storage system that replaces a conventional home AC compressor, cooling homes 24/7. It keeps homes cool for 4 hours without using electricity to create cooling, at the times that are most optimal for the grid and homeowner.
Ice batteries solve the challenging grid problem of "peak demand" by reducing the AC load during peak hours -- which is the biggest component of the peak demand problem. The solution moves the cooling industry beyond simple energy efficiency standards, to the gold standard of zero peak demand.
"President Obama believes in the need to transition to a cleaner, more reliable, and affordable 21st century power grid. Under his leadership, transformations in how we produce and consume electricity are decreasing carbon pollution, scaling up renewable energy, and generating savings on consumer energy bills," the White House noted in a statement announcing a series of federal and private-sector commitments, including the availability of the new residential Ice Bear system.
The announcements included new executive actions and 33 state and private sector commitments that will accelerate the grid integration of renewable energy and storage. Together, they are expected to result in at least 1.3 gigawatts of additional storage procurement or deployment in the next five years. Ice Energy commercial storage solutions also are an excellent fit for many of the announced commitments.
About Ice Energy
Ice Energy is a leading energy storage provider for the grid. Its Ice Bear units deliver behind-the-meter thermal storage for HVAC systems, providing peak capacity to over 40 utility service territories nationwide. With contracts to deliver 25.6 MW of storage to Southern California Edison in partnership with NRG Energy, 5 MW in Riverside, CA, 6 MW in Redding, CA, and an additional 100+ MW in the sales pipeline, the company is expanding quickly in the U.S. and internationally. For more information, visit www.ice-energy.com.
Contact:
Gene Hunt
Trevi Communications for Ice Energy
office: 978-750-0333
email: Email Contact