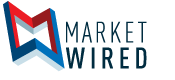 Ecoark Holdings, Inc. Subsidiary Eco360 Partners With Teradata to Reduce Waste in Supply Chain
Eco360 to Utilize Teradata Demand Chain Management Replenishment Forecasting Software to Supplement Its Replenishment Forecasting Initiative
/EINPresswire.com/ -- ROGERS, AR--(Marketwired - June 21, 2016) - Ecoark Holdings, Inc. (Ecoark) (OTCQB: EARK), a provider of a growing suite of proprietary technologies and services that drive sustainability and facilitate sustainable growth for a wide range of clients, today announced that its subsidiary, Eco360 LLC, has partnered with Teradata to reduce waste in the supply chain and improve retail inventory management. The partnership also makes Eco360 LLC an authorized reseller of Teradata Demand Chain Management (DCM) forecasting allocation & replenishment software.
Teradata DCM software allows retailers to develop an accurate view of customer demand through demand forecasting, while enabling more efficient inventory investment to meet consumer demand through time-phased replenishment. Together, Eco360 and Teradata provide a powerful solution that enables retailers to be as efficient as possible and reduce excess waste in the supply chain.
"This partnership with Teradata is a natural fit for Ecoark and Eco360 as it complements our existing solutions incredibly well. Teradata's DCM solutions close the loop, allowing us to expand our offerings and provide customers with data-based solutions to make them more efficient," said Randy May, CEO, Ecoark Holdings, Inc. "We believe this allows us to enhance our product offerings to current clients while also giving us greater access to a broad base of untapped customers, which should allow us to increase penetration within the market while driving more revenue."
According to Teradata, retailers often invest up to 65% of their inventory dollars in slow moving or dying items, in SKUs that contribute just 5% to sales, resulting in increased supply chain waste and less revenue.
"We are excited to launch this business with an industry leader like Ecoark and to work together to ensure our customers are gaining the most revenue out of their products with minimal loss," said Andrew Coleman, Senior Vice President of Strategic Ventures, Teradata. "Their supply chain technologies, in combination with our solutions for retailers, provide a turnkey solution that both eliminates waste and builds efficient, automated processes that ensure retail success.
As an authorized reseller of Teradata's solutions, Eco360 can package Teradata's solutions with its own or sell it as a standalone offering.
About Ecoark Holdings Inc.
Based in Rogers AR and founded in 2011, Ecoark Holdings, Inc. is a growth-oriented company based in the retail and logistics hub of Northwest Arkansas. Ecoark's portfolio of technology solutions increase operational visibility and improve organizational transparency for a wide range of corporate clients.
Ecoark's technologies fight waste in Operations, Logistics, and Supply Chains across the evolving global economy. Ecoark's portfolio of companies and technologies work to integrate people, processes, and data in order to overcome ingrained operational hurdles and create new revenue streams.
Ecoark's vision is to expose the cycles of waste that reduce efficiency and cost effectiveness across the business landscape. Ecoark's strategically acquired subsidiaries have anticipated and responded to key economic factors impacting every business today.
Ecoark addresses these vital economic factors through four active subsidiaries, Intelleflex, Eco3d, Pioneer Products, and Magnolia Solar.
For more information, please visit www.ecoark.com.
About Teradata
Teradata (NYSE: TDC) helps companies get more value from data than any other company. Teradata's leading portfolio of big data analytic solutions, integrated marketing applications, and services can help organizations gain a sustainable competitive advantage with data. Visit teradata.com.
Forward Looking Statement:
This release contains forward-looking statements, including, without limitation, statements concerning our business and possible or assumed future results of operations. Our actual results could differ materially from those anticipated in the forward-looking statements for many reasons including: our ability to continue as a going concern; adverse economic changes affecting markets we serve; competition in our markets and industry segments; our timing and the profitability of entering new markets; greater than expected costs, customer acceptance of our products or difficulties related to our integration of the businesses we may acquire; and other risks and uncertainties as may be detailed from time to time in our public announcements and SEC filings. Although we believe the expectations reflected in the forward-looking statements are reasonable, they relate only to events as of the date on which the statements are made, and our future results, levels of activity, performance or achievements may not meet these expectations. We do not intend to update any of the forward-looking statements after the date of this document to conform these statements to actual results or to changes in our expectations, except as required by law.
Company Contact
Brad Hoagland, CFA
479-259-2981
Bhoagland@ecoarkusa.com

Media Contact
Matthew Bretzius
FischTank Marketing and PR
Matt@fischtankpr.com