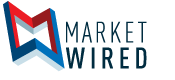 Wolverine Reaching New Industries With Open Access to 3D Digital Catalog Models Provided by CADENAS PARTsolutions
Industrial Fixture Base and Component Manufacturer Is Expanding Online Offering to Provide Exceptional Customer Experience and Digital Data to Meet the Needs of Broad Audience
/EINPresswire.com/ -- CINCINNATI, OH--(Marketwired - June 20, 2016) - Industrial fixture base, leg and component manufacturer, Wolverine Bronze Company has re-launched their 3D Digital Catalog, now providing open access for engineers and designers. By removing the barriers to access and providing additional native formats, Wolverine enables a wider audience of engineers to more quickly and easily specify Wolverine products into their designs.
Wolverine Bronze Company has traditionally been a manufacturer of standard fixture components and cast aluminum bases to Michigan based automotive manufacturers. Over the years, their business has evolved, now providing fixture bases and components to both domestic and international automotive manufacturers, as well as other OEMs of Aerospace, Defense, Packaging and Industrial Automation products.
"It wasn't that long ago when we knew all of our customers and what they needed, and they knew and understood our product line, they would call us up and we would give them access to our digital data," says Dick Smith, President of Wolverine Bronze. "Now our business and our customer base has grown to be much more diverse. Our customers have told us they need instant, digital access to product data and CAD models in their native formats, so that's what we're doing. We strive to be the leader in customer service, which is why our approach is evolving with our customers."
By providing open access to their 3D digital catalog and providing CAD models in more than 150 formats, Wolverine is ensuring their digital solution is as rock-solid as the physical products they sell. CADENAS PARTsolutions technology platform enables Wolverine to deliver product models in Autodesk AutoCAD®, Autodesk Inventor®, SolidWorks®, Solid Edge®, PTC Wildfire® and CREO®, Siemens NX®, CATIA®, and more.
"When you do most of your business in a single industry, it is easy to provide data a few of the popular formats which most of your customers use," adds Tim Thomas, CEO of CADENAS PARTsolutions. "When you are working with such a broad cross-section of industry, your clients are using a wider variety of design applications, meeting their needs becomes a larger challenge. Now, Wolverine is able to provide native data whether their customer is the job-shop down the road or the world's largest Aerospace Manufacturer."
View Video Demo Online: http://partsolutions.com/wolverine-reaching-new-industries-with-open-access-to-3d-digital-catalog-models-provided-by-cadenas-partsolutions/
About Wolverine Bronze
Wolverine Bronze Company is a non-ferrous jobbing foundry serving the Automotive, Aircraft, and Aerospace industries by producing a broad range of Aluminum, Copper and Bronze castings from ounces to 60,000 lb. Additionally, we manufacture and distribute an internationally respected product line of cast aluminum and welded steel bases, standard fixture components and special application bases and castings. Our effectiveness in meeting the diverse needs of our clients has enabled us to expand our capacity in order to solve manufacturing and assembly challenges in both domestic and international markets. Wolverine Bronze is committed to excellence in everything we do.
Learn more at: http://www.wolverinebronze.com/
About CADENAS PARTsolutions
CADENAS PARTsolutions is a leading provider of next generation 3D part catalog management and sales configuration solutions. For large manufacturers, CADENAS PARTsolutions provides centralized 3D parts libraries making it easy for global design teams to find, reuse, and control standard and proprietary parts. For component manufacturers, CADENAS PARTsolutions provides 3D product catalogs with digital CAD download technology, helping businesses increase sales lead generation and to ensure that components get "designed in" to OEM products. Partsolutions.com
Media Inquiries

CADENAS PARTsolutions
Adam Beck
Marketing Manager
400 Techne Center Dr., Ste. 301
Milford, OH 45150 USA

Phone: (513) 453-0453
Fax: (513) 453-0460

adam.beck@partsolutions.com
www.partsolutions.com
@partsolutions