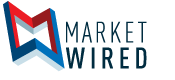 Tuscany Announces Extension of Bank Waiver and Strategic Review Update
/EINPresswire.com/ -- CALGARY, ALBERTA -- (Marketwired) -- 06/17/16 -- Further to its press release of April 29, 2016 in which Tuscany Energy Ltd. (TSX VENTURE: TUS) ("Tuscany" or the "Company") announced that it was in breach and had a received a temporary waiver of certain covenants under its demand credit facility, Tuscany has obtained a further waiver of the breaches to June 24, 2016 to allow it to continue to explore alternatives to remedy the breaches.
As previously announced, Tuscany has undergone and continues to explore opportunities under a strategic review process which was commenced in December 2015. The process remains ongoing as Tuscany continues to explore potential transactions that will bring Tuscany onside with its credit facility covenants and allow it to continue as a going concern. Although the Company continues to attempt to identify such a transaction and remains in discussions with its lender to identify a long term solution to its liquidity and capital issues, Tuscany can provide no assurance that it will be successful in doing so. If unsuccessful, Tuscany's lender may demand repayment of the Company's credit facility and seek to enforce its security for repayment and have a receiver appointed over the Company's assets.
NEITHER THE TSX VENTURE EXCHANGE NOR ITS REGULATION SERVICES PROVIDER (AS THAT TERM IS DEFINED IN THE POLICIES OF THE TSX VENTURE EXCHANGE) ACCEPTS RESPONSIBILITY FOR THE ADEQUACY OR ACCURACY OF THIS RELEASE
Contacts:
Tuscany Energy Ltd.
Robert W. Lamond, President & CEO
Telephone: (403) 269-9889
Fax: (403) 269-9890

Tuscany Energy Ltd.
Donald K. Clark, Vice President Operations
Telephone: (403) 269-9889
Fax: (403) 269-9890
www.tuscanyenergy.com



EIN Presswire does not exercise editorial control over third-party content provided, uploaded, published, or distributed by users of EIN Presswire. We are a distributor, not a publisher, of 3rd party content. Such content may contain the views, opinions, statements, offers, and other material of the respective users, suppliers, participants, or authors.