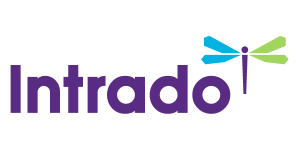 Qunar to Report First Quarter 2016 Financial Results on June 15, 2016
/EIN News/ -- BEIJING, June 08, 2016 (GLOBE NEWSWIRE) -- Qunar Cayman Islands Limited (Nasdaq:QUNR) ("Qunar" or the "Company"), China's leading mobile and online travel platform, today announced that it will report its financial results for the first quarter ended March 31, 2016, after the U.S. market closes on June 15, 2016. Qunar's management will hold an earnings conference call at 8:00 PM on June 15, 2016, U.S. Eastern Time (8:00 AM on June 16, 2016, Beijing/Hong Kong Time).                                    
Dial-in details for the earnings conference call are as follows:
 
International:
+65-6823-2299
U.S.:
+1-631-514-2526
UK:
+44-20-3078-7622
Hong Kong:
+852-5808-3202
Mainland China:  
400-120-0539
 
 
Passcode for all regions: 9329360                  
A replay of the conference call may be accessed by phone at the following number until June 22, 2016:
 
International:  
+61-2-9641-7900
Passcode: 
9329360
 
 
Additionally, a live and archived webcast of this conference call will be available at http://investor.qunar.com.
About Qunar
Qunar is China's leading mobile and online travel platform. With a commitment to building a travel ecosystem serving the entire travel industry value chain, Qunar is evolving the way people travel in a world increasingly enabled by technology. Qunar addresses the needs of Chinese travelers and travel service providers by efficiently matching industry supply and demand through its proprietary technologies. By providing technology infrastructure for travel service providers on mobile and online platforms, Qunar integrates and offers the most comprehensive selection of travel products and the most convenient means to complete desired transactions for Chinese travelers.
Qunar means "where to go" in Mandarin Chinese.
For more information, please visit http://ir.qunar.com.
For investor inquiries, please contact:

Investor Relations
Qunar Cayman Islands Limited
Tel: +86-10-8967-6966
Email: ir@qunar.com