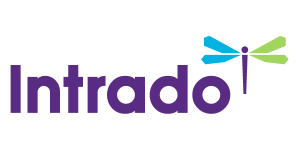 Invuity to Present at the William Blair 36th Annual Growth Stock Conference
/EIN News/ -- SAN FRANCISCO, June 08, 2016 (GLOBE NEWSWIRE) -- Invuity, Inc. (NASDAQ:IVTY), a leading surgical photonics company, today announced that company management is scheduled to present at the William Blair 36th Annual Growth Stock Conference on Thursday, June 16, 2016, at 8:40 a.m. Central Time in Chicago.

A live, listen-only webcast of the presentation may be accessed by visiting the Events & Presentations section of the Company's website at www.invuity.com under Investors & Media.  A replay of the webcast will be available shortly after the conclusion of the presentation and will be archived on the Company's website for 30 days following the presentation.
About Invuity®
Invuity, Inc. is a medical technology company focused on developing and marketing advanced photonics devices to improve the ability of surgeons to illuminate and visualize the surgical cavity during open minimally invasive and minimal access surgery. The company's patented Intelligent Photonics™ technology enables enhanced surgical precision, efficiency and safety by providing superior visualization. Clinical applications include breast and thyroid oncology, plastic reconstructive, spine, orthopedic, cardiothoracic and general surgery among others. Invuity is headquartered in San Francisco, CA. For more information, visit www.invuity.com.  
CONTACT:

Company Contact:
Jim Mackaness
Chief Financial Officer
Invuity, Inc.
415-655-2129

Investors:
Mark Klausner
Westwicke Partners
443-213-0501
irdept@invuity.com