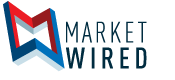 Dollar General Celebrates Grand Opening of Its 13th Distribution Center in San Antonio, Texas
Major Retailer Invests $100 Million and Creates More Than 500 Jobs to Support Southwest Stores
/EINPresswire.com/ -- SAN ANTONIO, TX--(Marketwired - June 04, 2016) - This morning, nearly 1,000 people including Dollar General (NYSE: DG) employees and their families, company executives and local government leaders celebrated the grand opening of the discount retailer's 13th distribution center in San Antonio, Texas. Located in Bexar County, the distribution center represents a local investment of approximately $100 million and the creation of more than 500 local jobs.
"Dollar General is excited to celebrate the grand opening of our San Antonio distribution center," said Todd Vasos, Dollar General's chief executive officer. "We have quickly built a great team in San Antonio. This new facility strengthens our distribution network and helps our stores better serve our customers. We look forward to a longstanding partnership with the community as we continue to focus on our mission of Serving Others."
Dollar General began construction with Whiting-Turner Construction on the 930,000 square foot facility in late 2014. The distribution center began receiving in December 2015 and shipping products in February 2016. It serves more than 800 stores in Texas, Louisiana and New Mexico. With the completion of this project and its 67 store locations in the county, Dollar General now has more than 1,000 employees in Bexar County. With more than 1,300 store locations in Texas, Dollar General employs more than 11,250 people in the Lone Star state.
"I am pleased to see a major employer bring so many jobs that meet our economic development criteria and goals," Bexar County Judge Nelson Wolff said. "Dollar General has brought a major economic boost to East Bexar County with the distribution center."
"It's gratifying to see that what began as an initial site location analysis in October 2013 has evolved into Dollar General's newest regional distribution hub," said Tom Long, executive vice president of the San Antonio Economic Development Foundation. "We are proud to announce that the Institute for Economic Development at UTSA estimated the economic impact of Dollar General's investment to exceed $750 million over the next 10 years, contributing to the growth and prosperity of our community."
As part of today's celebration, Dollar General made a $10,000 donation to the Carver Branch Public Library to support its literacy and educational outreach efforts.
Dollar General's 12 other distribution centers are located in Alachua, Florida; Ardmore, Oklahoma; Bessemer, Alabama; Bethel, Pennsylvania; Fulton, Missouri; Indianola, Mississippi; Jonesville, South Carolina; Lebec, California; Marion, Indiana; Scottsville, Kentucky; South Boston, Virginia and Zanesville, Ohio. The company has begun construction on its 14th distribution center in Janesville, Wisconsin and is planning for its 15th distribution center in Jackson, Georgia.
For additional information, photographs or items to supplement a story, please contact the Media Relations Department at 1-877-944-DGPR (3477) or via email at dgpr@dg.com.
About Dollar General Corporation
Dollar General Corporation has been delivering value to shoppers for over 75 years. Dollar General helps shoppers Save time. Save money. Every day!® by offering products that are frequently used and replenished, such as food, snacks, health and beauty aids, cleaning supplies, basic apparel, housewares and seasonal items at low everyday prices in convenient neighborhood locations. With 12,719 stores in 43 states as of April 29, 2016, Dollar General is among the largest discount retailers in the United States. In addition to high quality private brands, Dollar General sells products from America's most-trusted manufacturers such as Procter & Gamble, Kimberly-Clark, Unilever, Kellogg's, General Mills, Nabisco, Hanes, PepsiCo and Coca-Cola. Learn more about Dollar General at www.dollargeneral.com.
Image Available: http://www.marketwire.com/library/MwGo/2016/6/3/11G101311/Images/Grand_Opening_4-90815b35dfb09bb383b81bc5c7d831e6.jpg
Image Available: http://www.marketwire.com/library/MwGo/2016/6/3/11G101311/Images/DG_Grand_Opening_3-8ecb30fca2658bbe8ccc58eeebf10011.jpg
Image Available: http://www.marketwire.com/library/MwGo/2016/6/3/11G101311/Images/DG_Grand_Opening_2-8497357888a69bcbbd45ed1f16072650.jpg
Image Available: http://www.marketwire.com/library/MwGo/2016/6/3/11G101311/Images/Dollar_General_Pic_1-f44da02e384992a1adc8d041c2be91d9.jpg
Contact:
Media Hotline: 1-877-944-DGPR (3477)

Dan MacDonald
dmacdona@dg.com
(Cell) 615-681-5387

Crystal Ghassemi, APR
cghassem@dg.com

Facebook: www.facebook.com/dollargeneral
Twitter: twitter.com/DollarGeneral
Pinterest: www.pinterest.com/mydollargeneral